The Home Depot's Retool Your School Program
There are 107 Historically Black Colleges and Universities (HBCUs) across the nation. Recognizing the pivotal role they play in our higher education system, The Home Depot established the Retool Your School program in 2009. To date, the program has provided more than 100 campus improvement projects for 87% of the nation's HBCUs.
Jasmine Gurley is a Home Depot associate who has seen firsthand how impactful the Retool Your School program is.
"In undergrad at North Carolina A&T State University, I participated in the inaugural year of Retool Your School," says Jasmine. "My college won one of the campus improvement grants in 2011." Through the grant, North Carolina A&T State University was able to fund eco-friendly projects around its campus.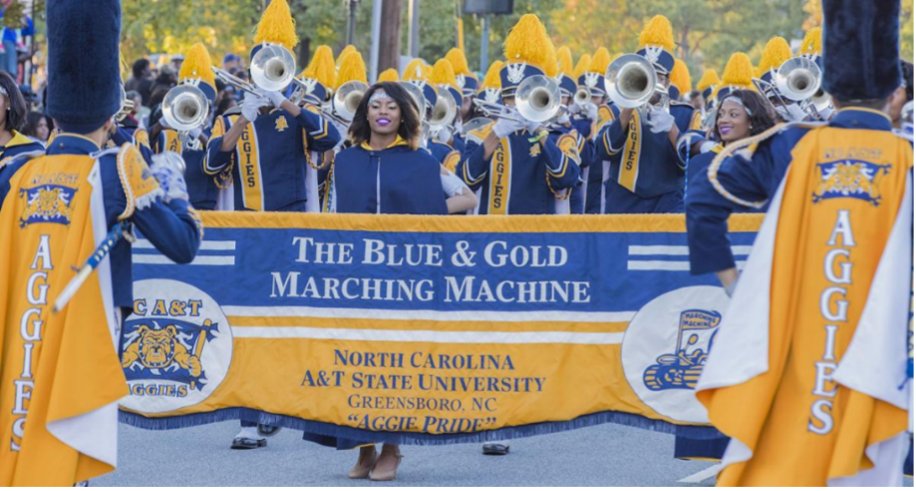 As a student, Jasmine balanced maintaining an academic and athletic scholarship as a member of the collegiate swim team. She eventually replaced her swim cap with a crown when she was elected to serve in the Student Government Association as Miss North Carolina A&T State University. Some of her responsibilities included coordinating community service events and speaking on behalf of the university as the lead female student representative.
"A moment I'll always cherish occurred in conjunction with my graduation," Jasmine recalls. "In preparation for spring commencement, we learned that A&T was selected by The White House to be one of the three universities where then-First Lady Michelle Obama would be the keynote speaker. Due to my close involvement with graduation planning, I had the opportunity to meet and speak with Mrs. Obama, which was surreal, humbling and empowering. I likely would not have been in the position to have had that experience at any other institution."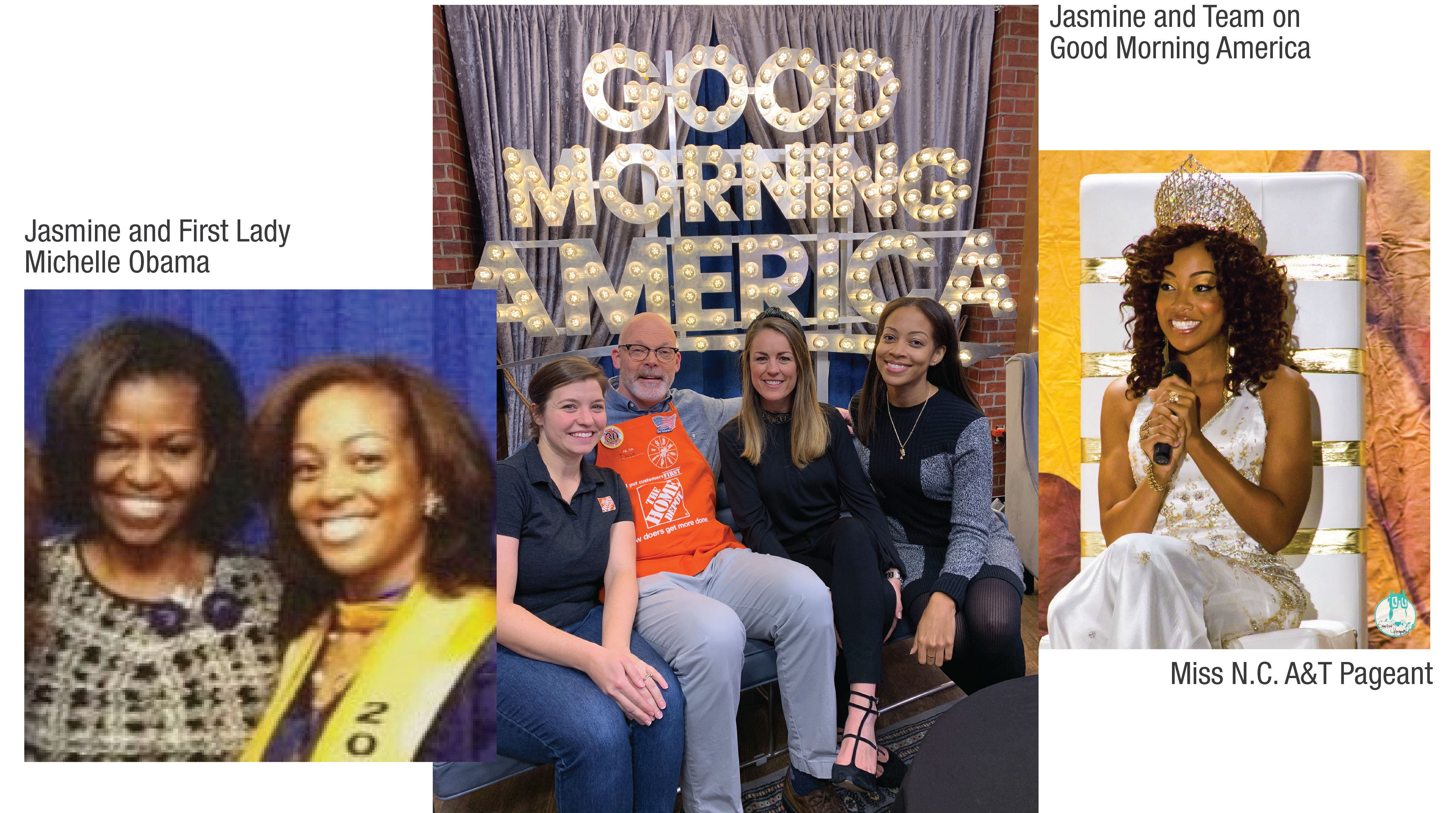 Today, Jasmine is a senior specialist in product innovation and public relations for The Home Depot. She joined the organization in 2019 and says she's always had a special connection with the company.
"My mother is an avid DIYer and decorator. I grew up going to Home Depot Kids Workshops and helping her makeover loved ones' and our own home. This was the foundation for my DIY and design interest," says Jasmine.
In 2021, Jasmine was proud to accept the Retool Your School program on as one of her public relations job duties. She describes her current role as her "dream job," allowing her to bring big, goal-oriented visions to life for merchandising and marketing partners.
"Working for a company made up of people who strive to live the values every day provides a deep sense of pride, optimism and safety as an employee, as a woman and as a Black woman," says Jasmine.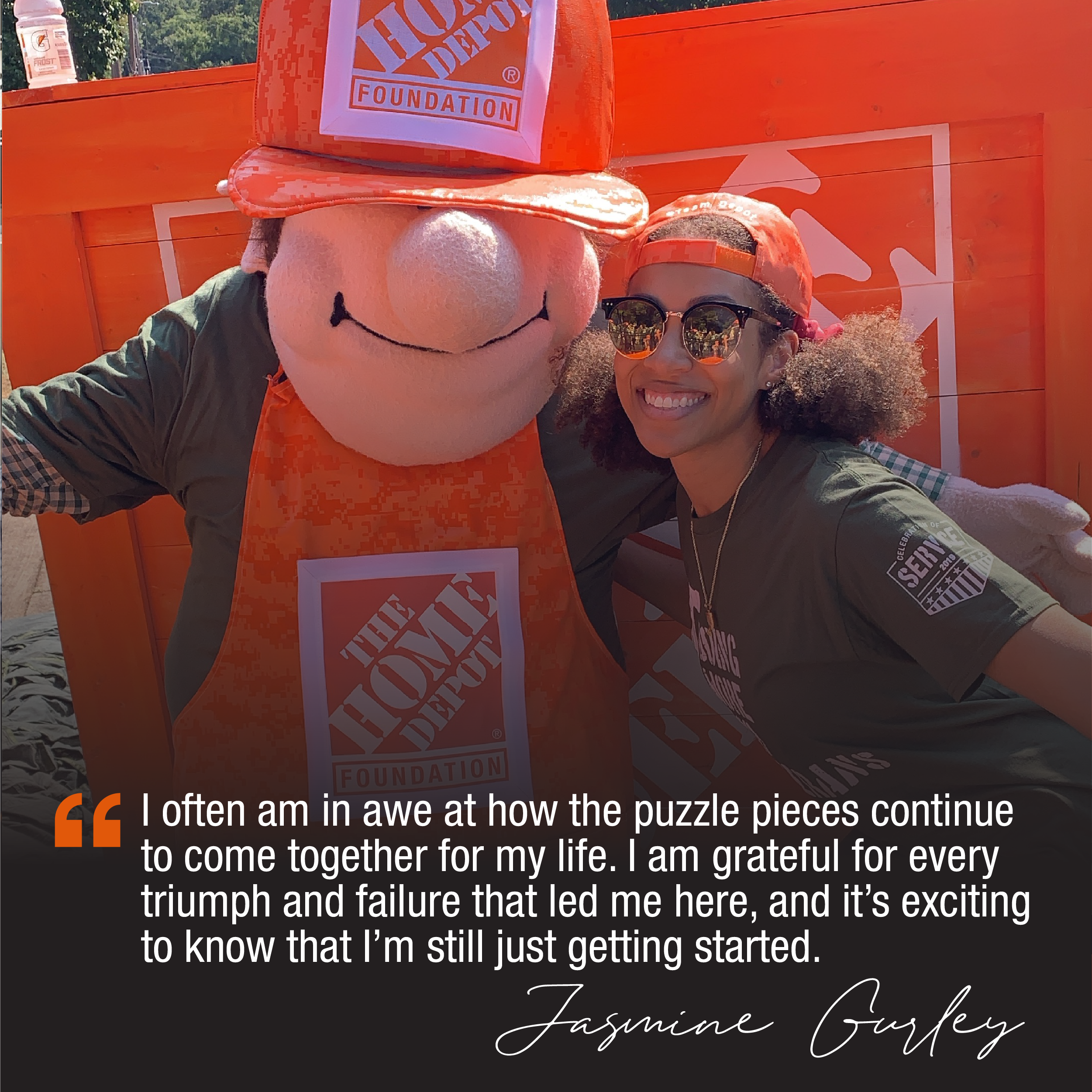 Voting is open for this year's Retool Your School program. Students, alumni and advocates can vote for their favorite HBCU until March 15, and winners will be announced in April 2021. To learn more about the program, visit retoolyourschool.com.