The Home Depot NonProfit Partner Spotlight: Houseproud Atlanta
The Home Depot Foundation is shining a light on local housing, arts and food security nonprofit partners. Their leadership supports systemic change, creating a more equitable future for those in underserved communities.
Lisa Jones has been in the nonprofit sector for more than 20 years. As the executive director for HouseProud Atlanta, she does what she calls "soul work" to keep low-income homeowners safe and warm.

"I was raised in a poor community in a deteriorating home by older parents," explains Lisa. "My childhood is riddled with memories of anxiety and discomfort that come from living in a rundown home. I see myself and my mom in every single homeowner."
HouseProud Atlanta serves seniors and veterans in communities facing issues like rising property taxes, pressure from real estate investors and deteriorating homes. Lisa and her team help homeowners meet those changes while remaining in homes that work for them.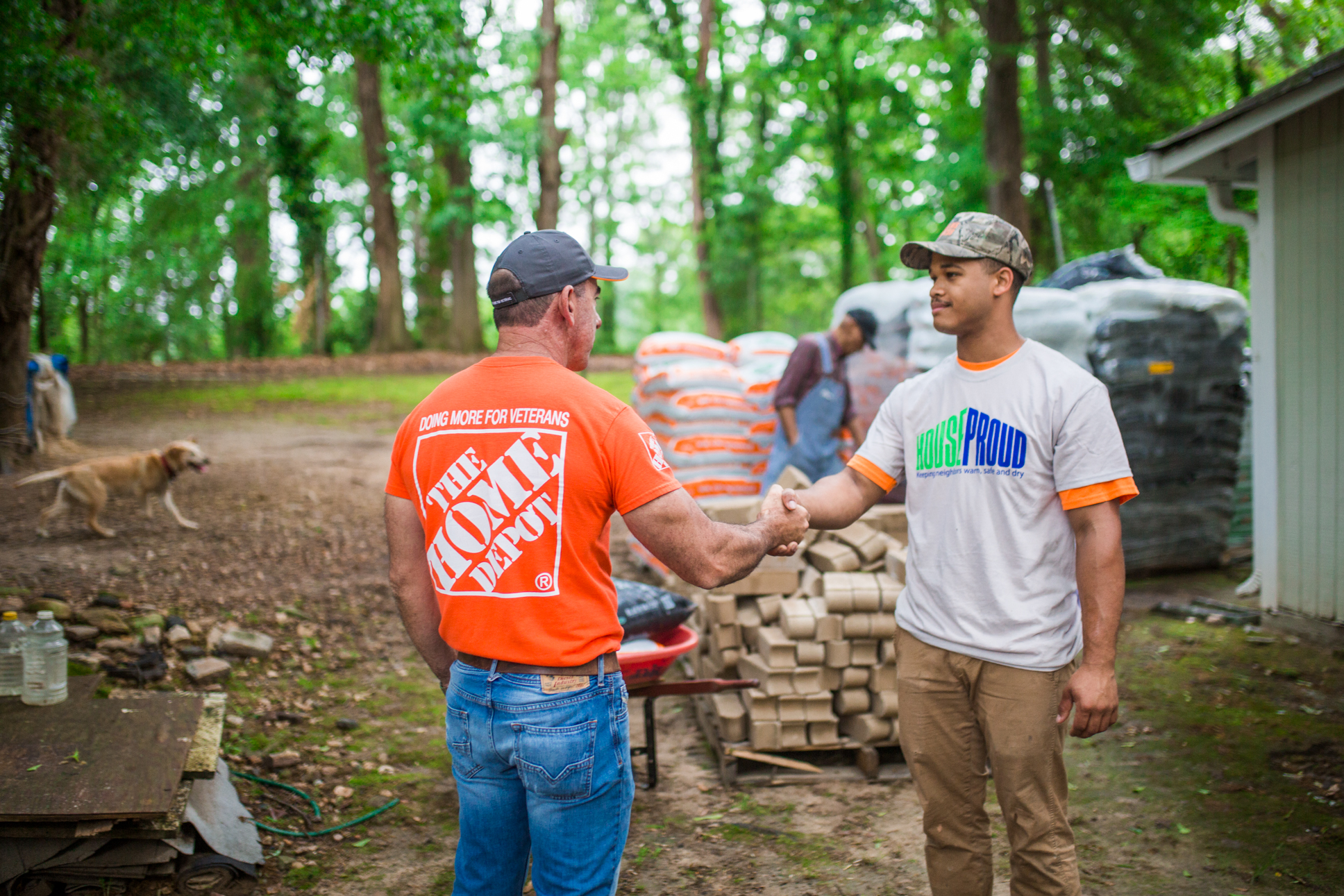 "Our clients on average bring home less than $1,200 per month and are 98% African American. Most of us can afford to repair our homes when things go awry unexpectedly. Our clients cannot." Clients of HouseProud Atlanta are instead able to rely on the organization for timely, high-quality repairs.
"I am committed to supporting organizations that serve underserved and African American communities," says Lisa. "The work that we do is critical to keeping Black families as a thread in the fabric of a vibrant community."
To learn more about nonprofit partners The Home Depot Foundation is spotlighting, visit https://www.instagram.com/homedepotfoundation/.