Team Depot Tornado Relief Efforts Underway
On Friday, March 26, Georgia experienced the strongest tornado it had seen in almost a decade. An EF-4 tornado hit Coweta County with 170-mph winds and severely impacted the city of Newnan.
In response, Team Depot, the company's associate volunteer force, took immediate action to assist with relief efforts. More than 200 disaster relief kits were packed on Friday with critical items like N95 masks, paper towels and gloves. Team Depot volunteers delivered them the next day to impacted homeowners and local first responders.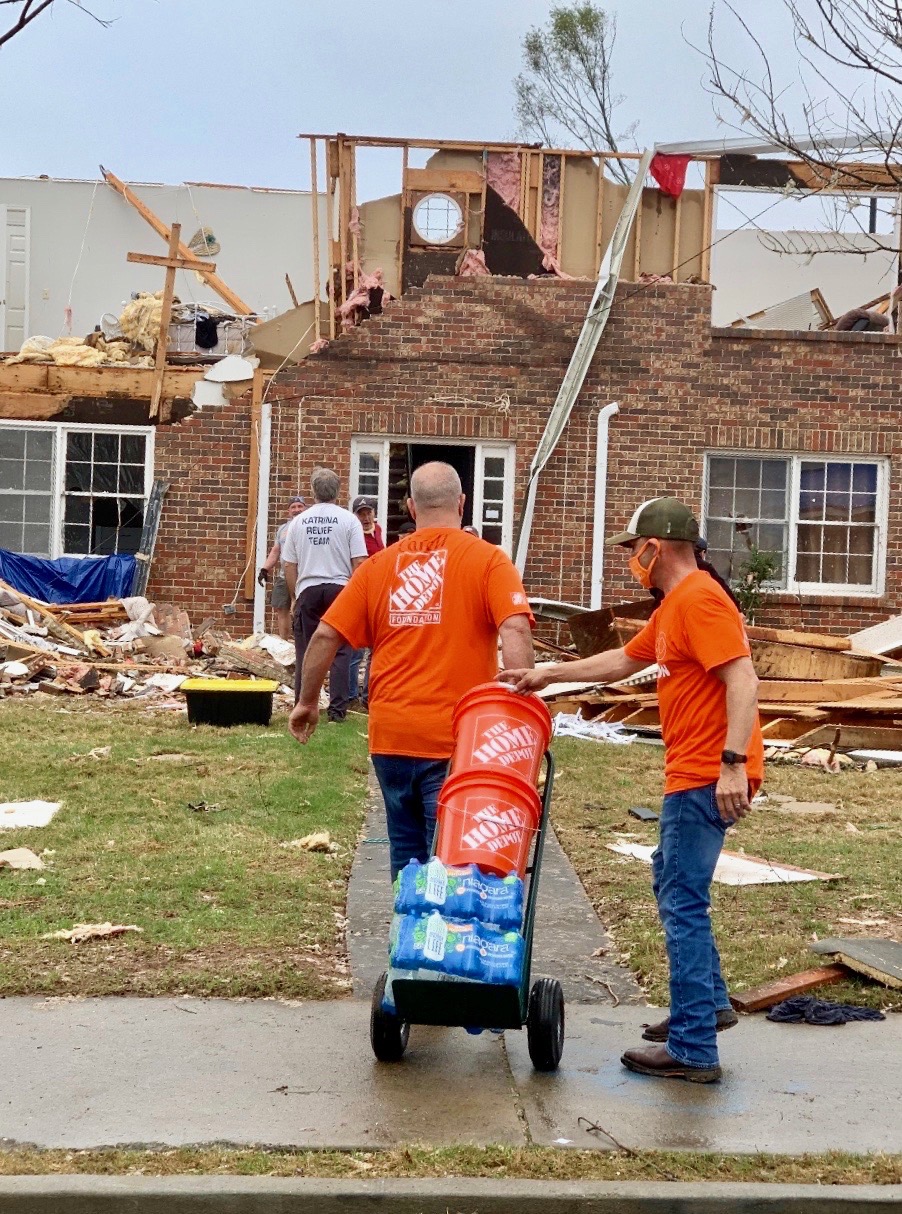 Team Depot volunteers also visited Newnan High School, which had taken a direct hit from the destructive tornado the night before. Team Depot was there on Saturday to hand out supplies, trash bags, hand sanitizer and bottled water to other volunteers and homeowners.
While Team Depot acted as an extra set of boots on the ground, The Home Depot Foundation was actively mobilizing additional support in collaboration with national nonprofit partners like the American Red Cross, Convoy of Hope and Operation Blessing.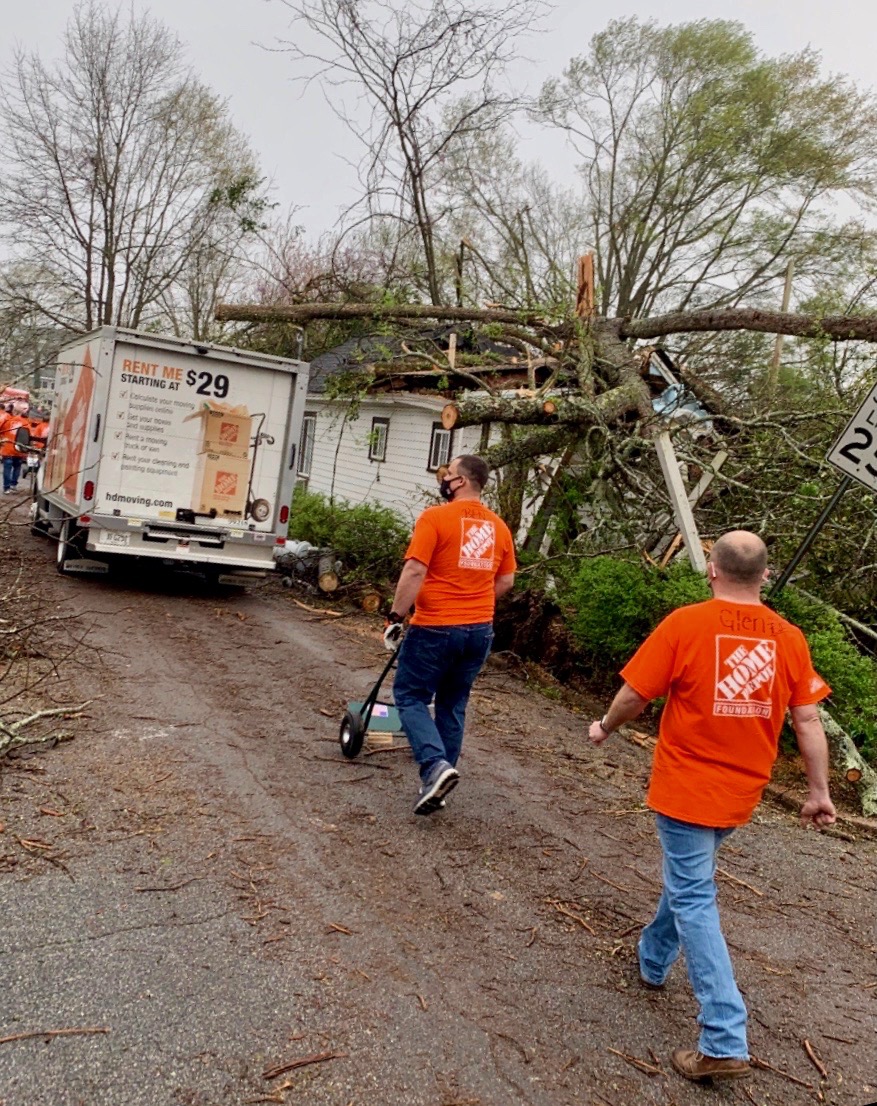 Last month, The Home Depot Foundation committed up to $500,000 to aid communities impacted by the historic winter storms. This commitment was in addition to the Foundation's annual grants of $3.6 million toward disaster relief, bringing the current commitment to $4.1 million in 2021.
Team Depot relief efforts followed CDC and government safety guidelines.
To learn more about The Home Depot Foundation, visit HomeDepotFoundation.org