Team Depot Associates Help With Chehalis, WA Flood Recovery
The Lewis County Gospel Mission (LCGM) in Chehalis, Washington, is the only nonprofit organization in their area that allows homeless individuals to gather indoors and receive services. They also provide clothing, food, outdoor gear and more for the community.
On Jan. 7, the city of Chehalis experienced record-setting rainfall and the worst flooding in over a decade. The mission was severely damaged. "I'll never forget the devastation that I walked into on the 8th," Tricia Ziese, executive director of LCGM explains. "It looked like an earthquake had struck our building."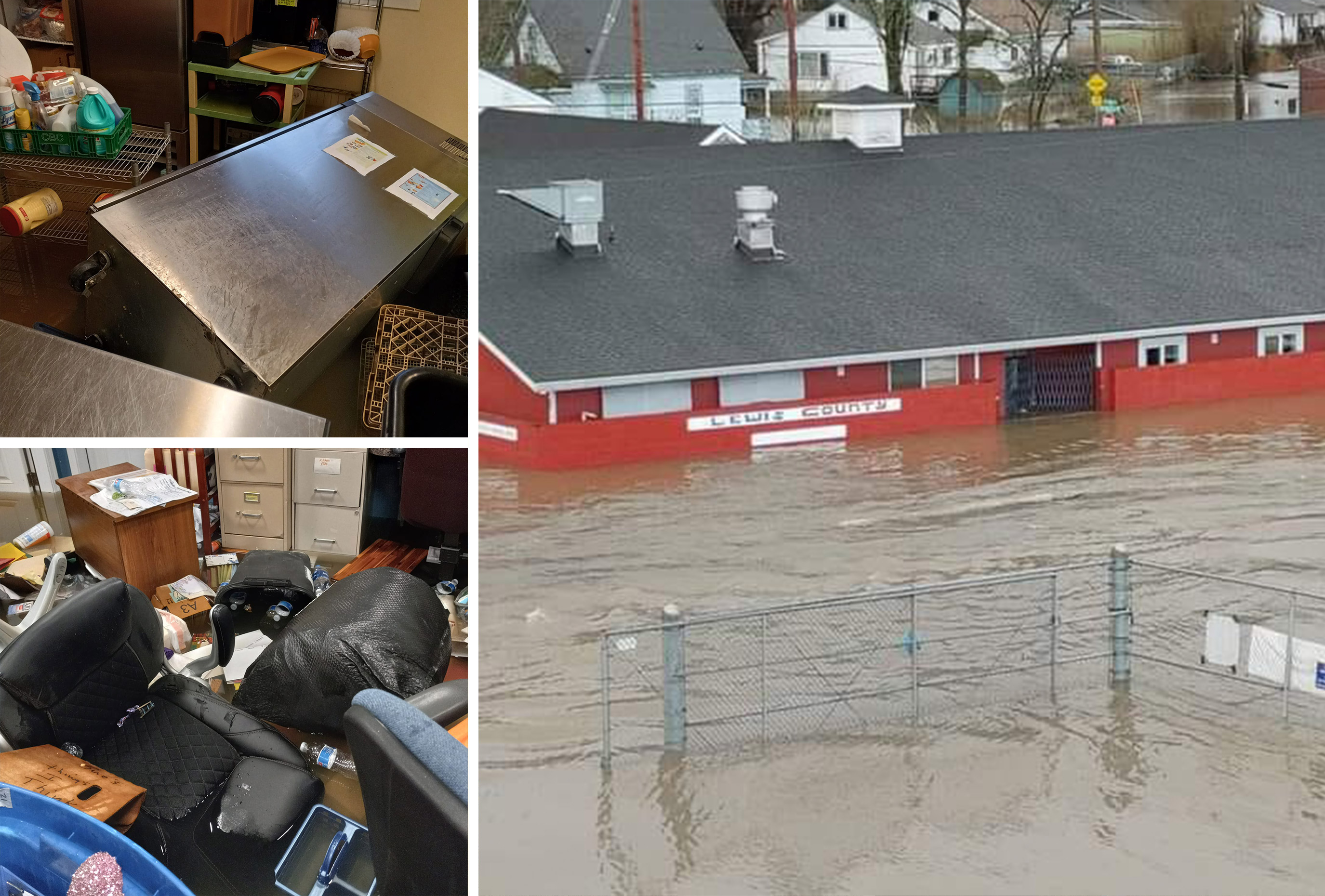 The mission lost several commercial appliances, approximately 90% of their food donations and most of their office equipment. Most of their funding comes from community donations. With such limited resources, restoring their operations was a difficult task. Tricia shares, "We knew we would never be able to do it by ourselves."
After about a month of hard work and community involvement, the LCGM team was able to start offering services from their parking lot, but there was still so much work to be done. Tricia says donations from their local Home Depot rescued them "in a way that's hard to express in words." The product contribution will help them finish the building restoration and get back to serving those in need.
Team Depot, The Home Depot's associate-led volunteer force, recently stepped up to support the mission's recovery efforts. Over the course of two days, volunteers built commercial racks and installed doors, vanities, faucets and toilets. They also assembled desks and put refrigerators and other large appliances in place.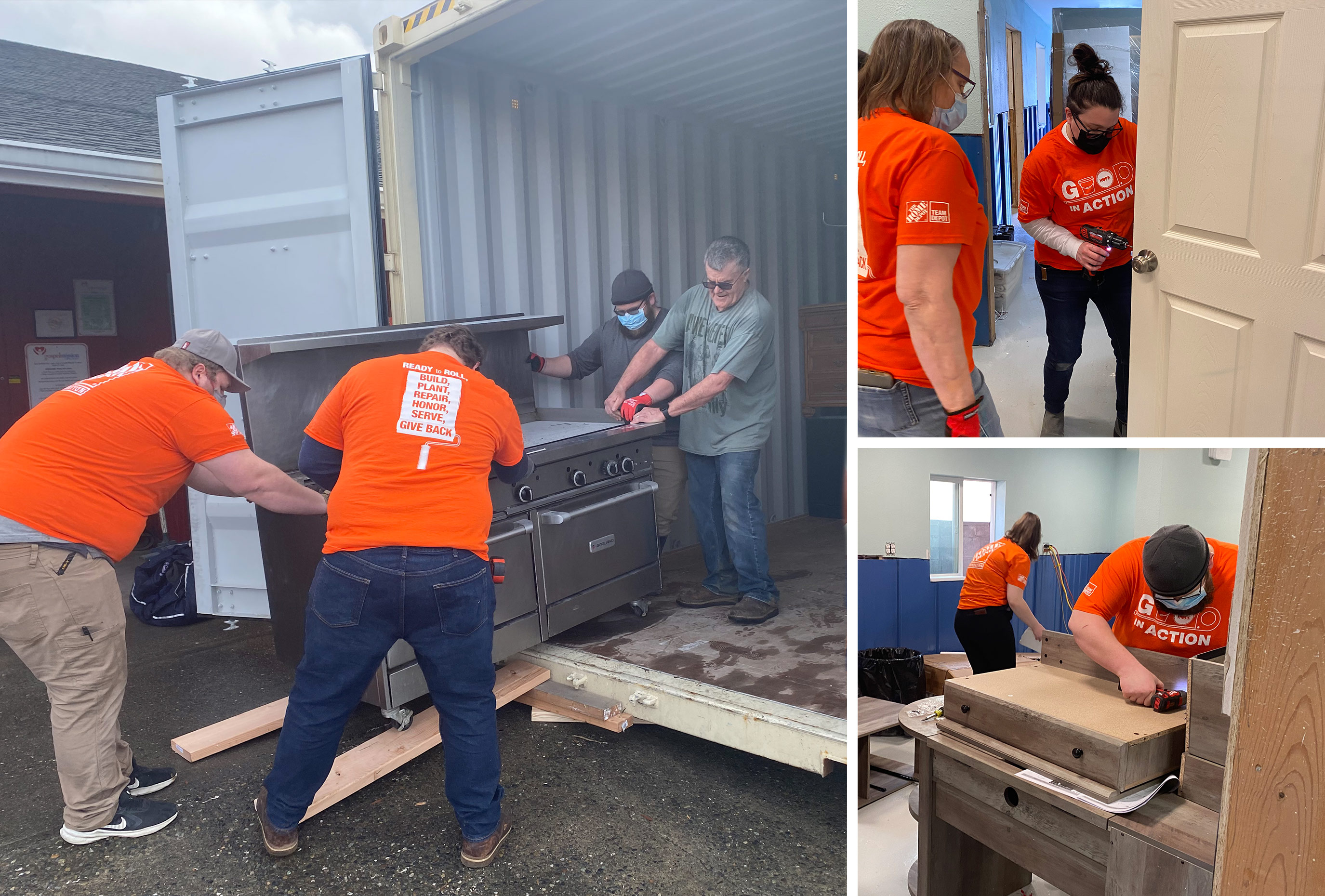 Lewis County Gospel Mission reopens to the community on March 14.
To learn more about how The Home Depot Foundation supports communities impacted by natural disasters with short-term relief and long-term rebuilding, click here.