Team Depot: 30 Years of Giving Back
"There are few things in life that bring a greater sense of satisfaction and purpose than the act of giving," says Arthur Blank, Home Depot cofounder, in his book Good Company.  To that end, giving back has always been a core part of The Home Depot's culture. 
Team Depot was created in 1993 as a way of organizing associates who were eager to volunteer in their communities. Not only did associates jump in to help following Hurricane Andrew the year before, but they were giving back to their communities for years. The Home Depot's associates are an integral part of the communities they serve.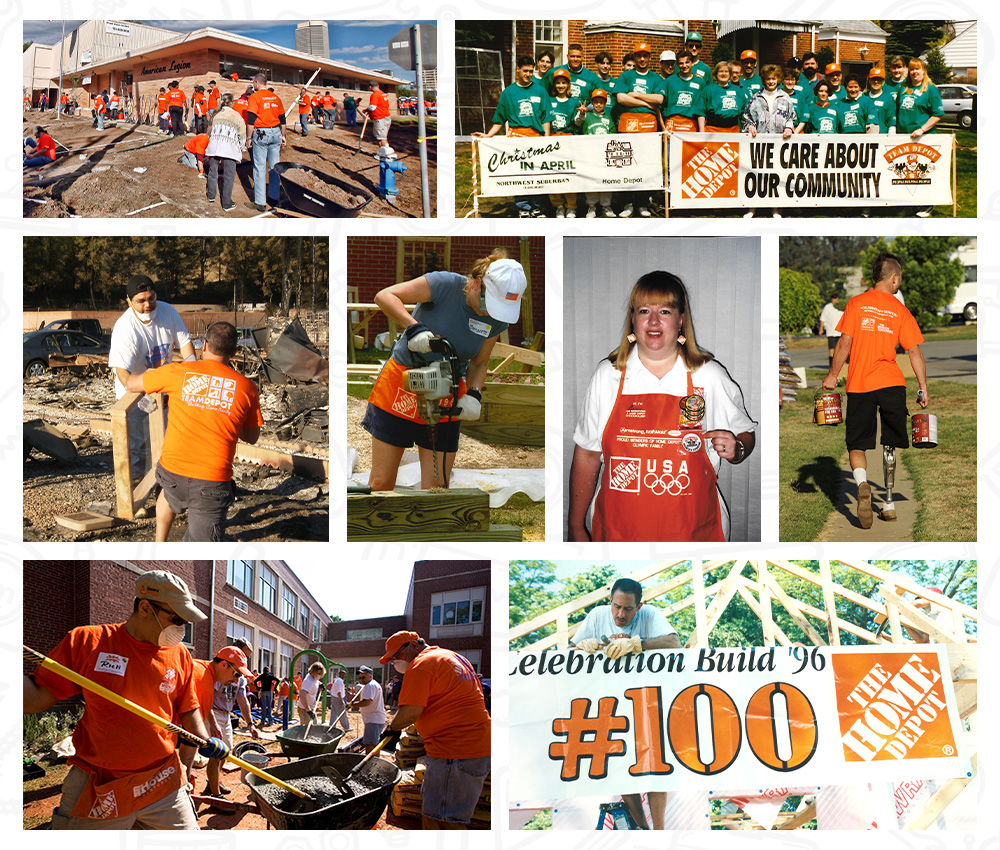 For 30 years, Team Depot associates have worked side by side with non-profit partners around the United States. In addition to remodeling and landscaping projects, other early Team Depot focus areas were spending time with the elderly and participating in activities with at-risk youth. Today, together with The Home Depot Foundation, Team Depot improves the homes and lives of veterans and helps communities impacted by natural disasters. Associates in Canada and Mexico also participate in Team Depot community projects.
Retiree Nancy Bussan spent 22 years at the store in Mt. Prospect, Illinois, and was her store's first Team Depot captain. One of her favorite memories is when her store renovated a playground at a nearby apartment complex. "Being a captain was a lot of work, but the projects helped our store do good for the community," Bussan recalls. Team Depot impacted Nancy's family, too. "My kids helped with several projects when they were teenagers, and we are so proud of how they turned out as adults, often helping their neighbors with projects or whatever they need."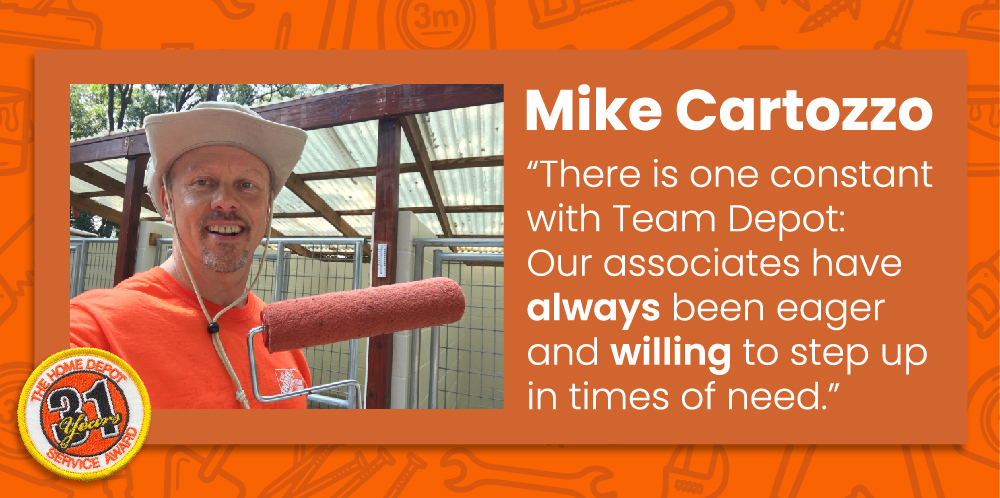 Customer Training Manager Mike Cartozzo has participated in Team Depot projects throughout his 31-year career at The Home Depot. "While the specific projects and organizational partnerships might change over the years," he reflects, "there is one constant with Team Depot: our associates have always been eager and willing to step up in times of need. They give back to our communities and customers outside of our stores, often when they themselves have been impacted. I can't think of a better way to bring our values to life."
View highlights from 30 years of Team Depot here.
Republished from the Home Depot corporate news webpage