Orgill Invests in Growth Plans
COLLIERVILLE, TENNESSEE – As we cross the midpoint of the year and head into the final months of 2023, Orgill has been hard at work making investments to elevate the company's position as a leader in the home improvement industry. From rolling out plans to develop a 500,000-square-foot concept center in Tennessee to expanding its industry-leading sales force, the world's largest independent hardlines distributor is committed to continuous improvement.
Below are some highlights from how Orgill continues to lead the way when it comes to serving its customers and the industry.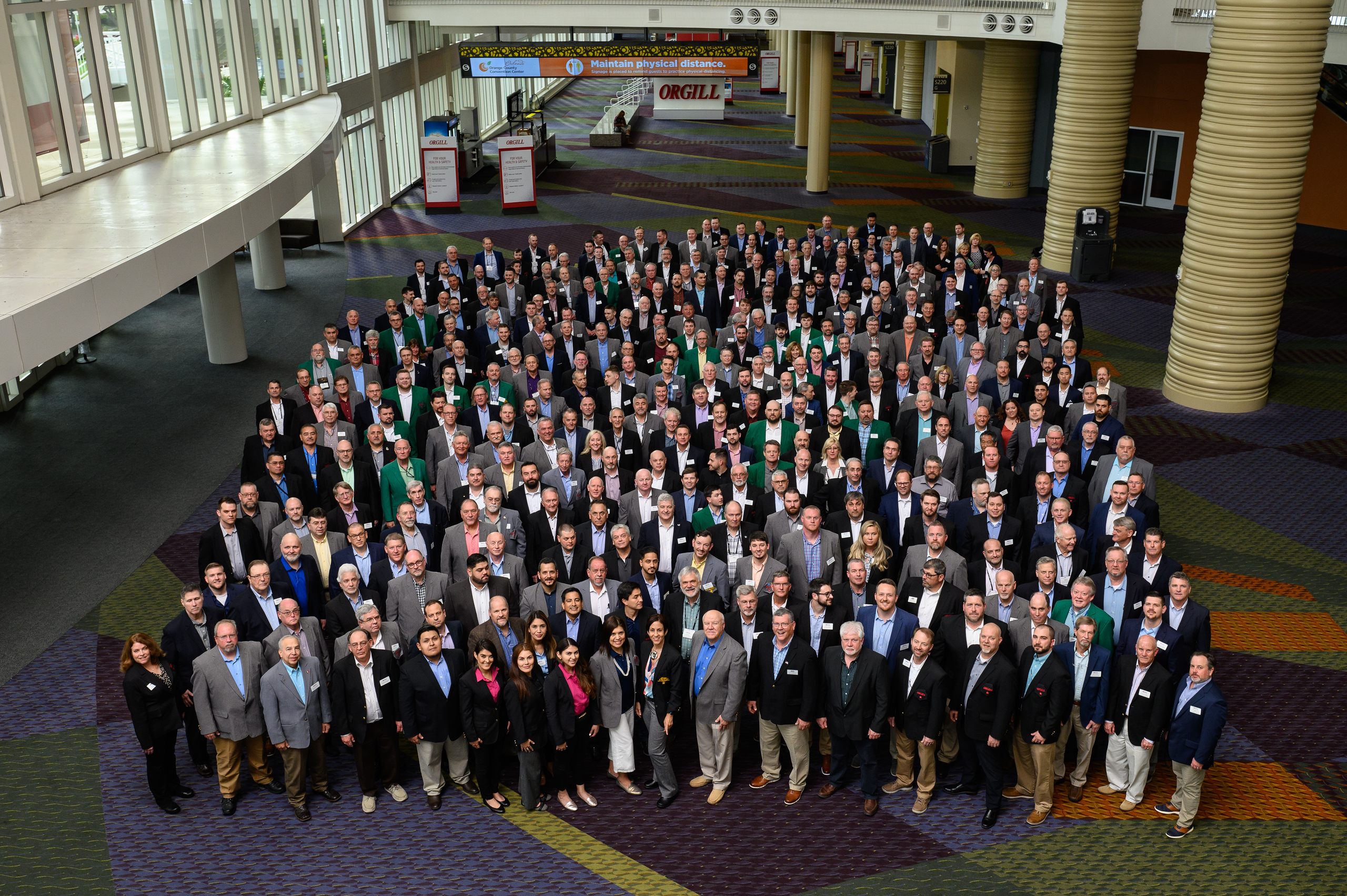 The Orgill team of more than 400 field sales professionals is working to expand by as much as 10% during the remainder of 2023.
Adding Additional Field Salespeople
Orgill's simple mission statement is to help its customers be more successful, and one of the key ways they support their customer base is through their industry-leading field sales force.
More than 400 sales professionals serve as business consultants to the retailers they work with, keeping them up to date on the latest industry trends, products and services that can help them grow their operations, according to David Mobley, Orgill executive vice president of sales.
"We really put an emphasis on consultative selling," Mobley says. "We want our team of sales professionals to serve as an extension of our customers' businesses—an extra set of eyes and ears to help them find ways to grow and improve their operations."
Orgill has experienced unprecedented growth over the past three years. To accommodate for this growth, Orgill has announced that the company will be making an investment to expand its field sales team by as much as 10%.
"As our business has grown and the needs of our customers have grown, we definitely recognize the need to grow our sales team, and that's exactly what we are working to do in the coming months," Mobley says.
Orgill's plan to increase the size of its sales team is aligned with the company's commitment to make investments that will directly benefit its customers.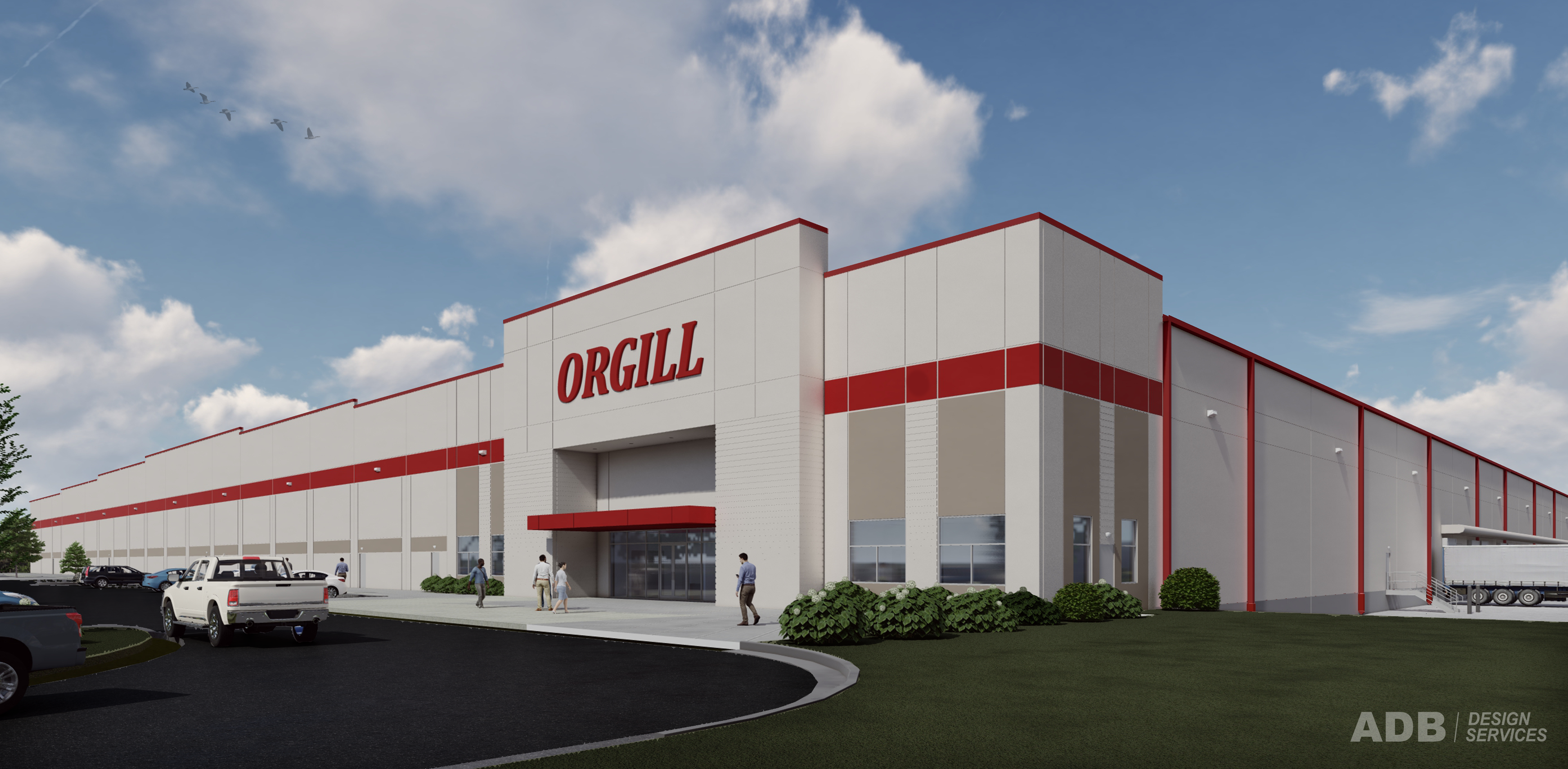 An architect rendering of Orgill's new 800,000-square-foot, state-of-the-art distribution facility in Tifton, Georgia. Replacing the oldest DC in the network, construction on the new facility is expected to be completed in early 2024.
A Distribution Center Upgrade in Tifton, GA
Along these same lines, Orgill's investment in building a new, 800,000-square-foot, state-of-the-art distribution facility in Tifton, Georgia, has been taking shape over the summer as construction on the new facility is well underway.
This new distribution center will replace Orgill's existing Tifton facility that was opened in 1995. The decision to expand and enhance the Tifton location underscores the company's commitment to enhancing its distribution capabilities by maintaining one of the newest and most advanced distribution networks in the industry.
"One of the most important commitments we fulfill is to get our customers the products they need, when they need them, and at a price that is going to help them maintain and grow their profitability," says Boyden Moore, Orgill president and CEO. "Having an efficient, state-of-the-art distribution network is central to our ability to fulfill this commitment."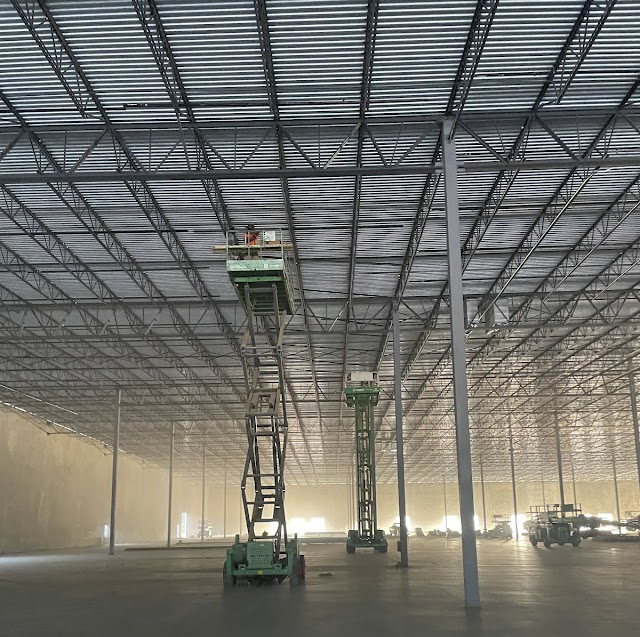 Construction of Orgill's new 800,000-square-foot, state-of-the-art distribution facility in Tifton, Georgia is well underway.
Not only will the new facility add an additional 150,000 square feet of capacity beyond what the former Tifton facility offered, but it will also include leading-edge distribution technology to streamline the order receiving and fulfillment process, according to Randy Williams, Orgill executive vice president of distribution.
From the utilization of robots to the installation of a new goods-to-person picking system, Orgill is embracing the latest in distribution technology in its future plans.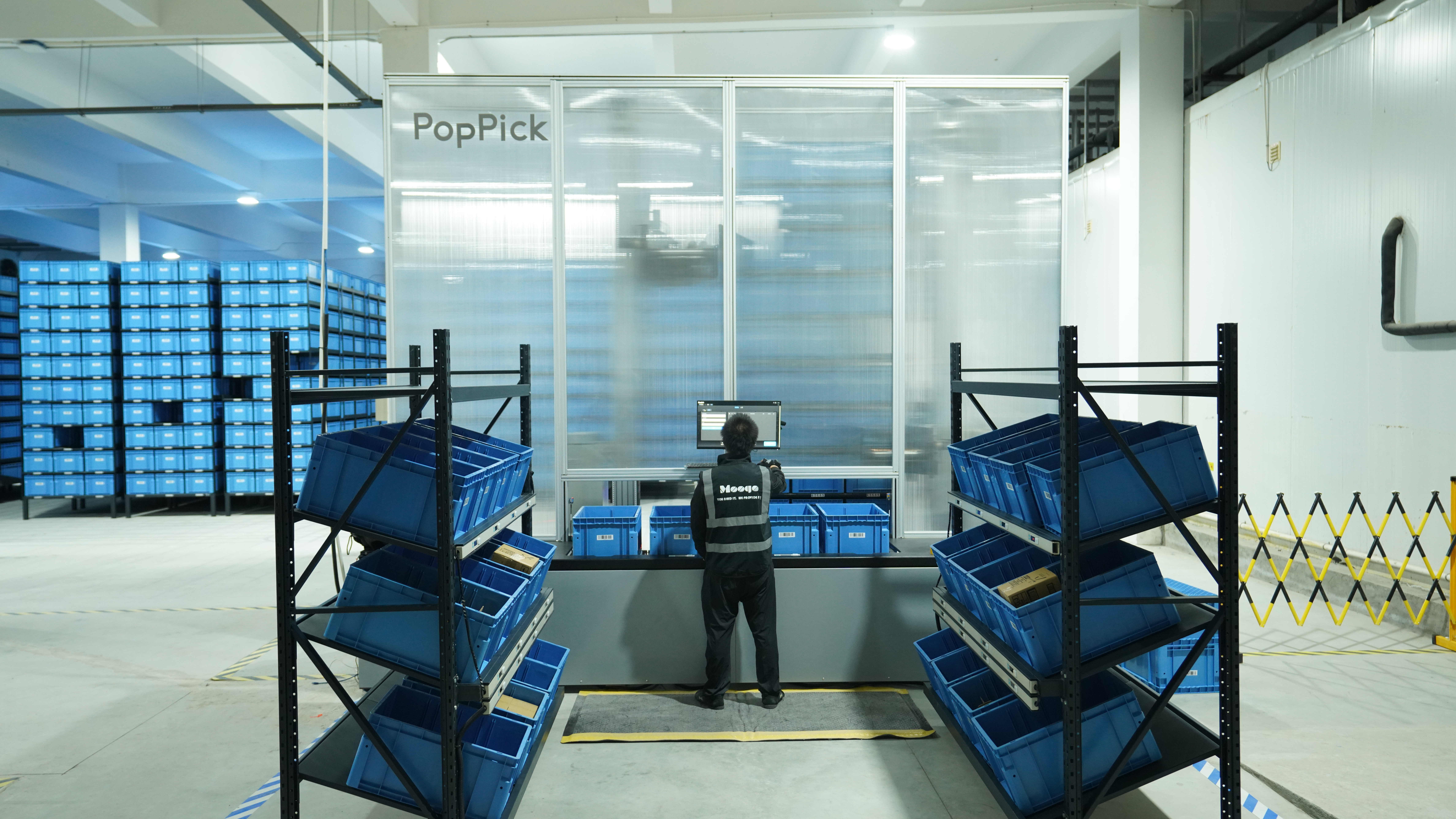 Planned robotics and automation, as shown here, will make the picking process more efficient in Orgill's new Tifton distribution center.
"We are taking advantage of every opportunity to build technology and new distribution techniques into this facility that will help us create efficiencies for both our team and our customers," Williams says. "The investments we are making in this facility will ultimately help us get products to our customers more efficiently."
Construction on the new facility is expected to be completed in early 2024 and Orgill customers will begin to receive orders from the new facility during the first quarter.
In addition to the new construction in Tifton, over the past two years, Orgill added 1.3 million square feet of warehouse space when it opened its new Rome, New York, distribution center in 2021 and expanded its Hurricane, Utah, distribution center in 2022.
Orgill now operates eight distribution centers in North America with 6.7 million square feet of capacity and more than 75,000 SKUs in each distribution center.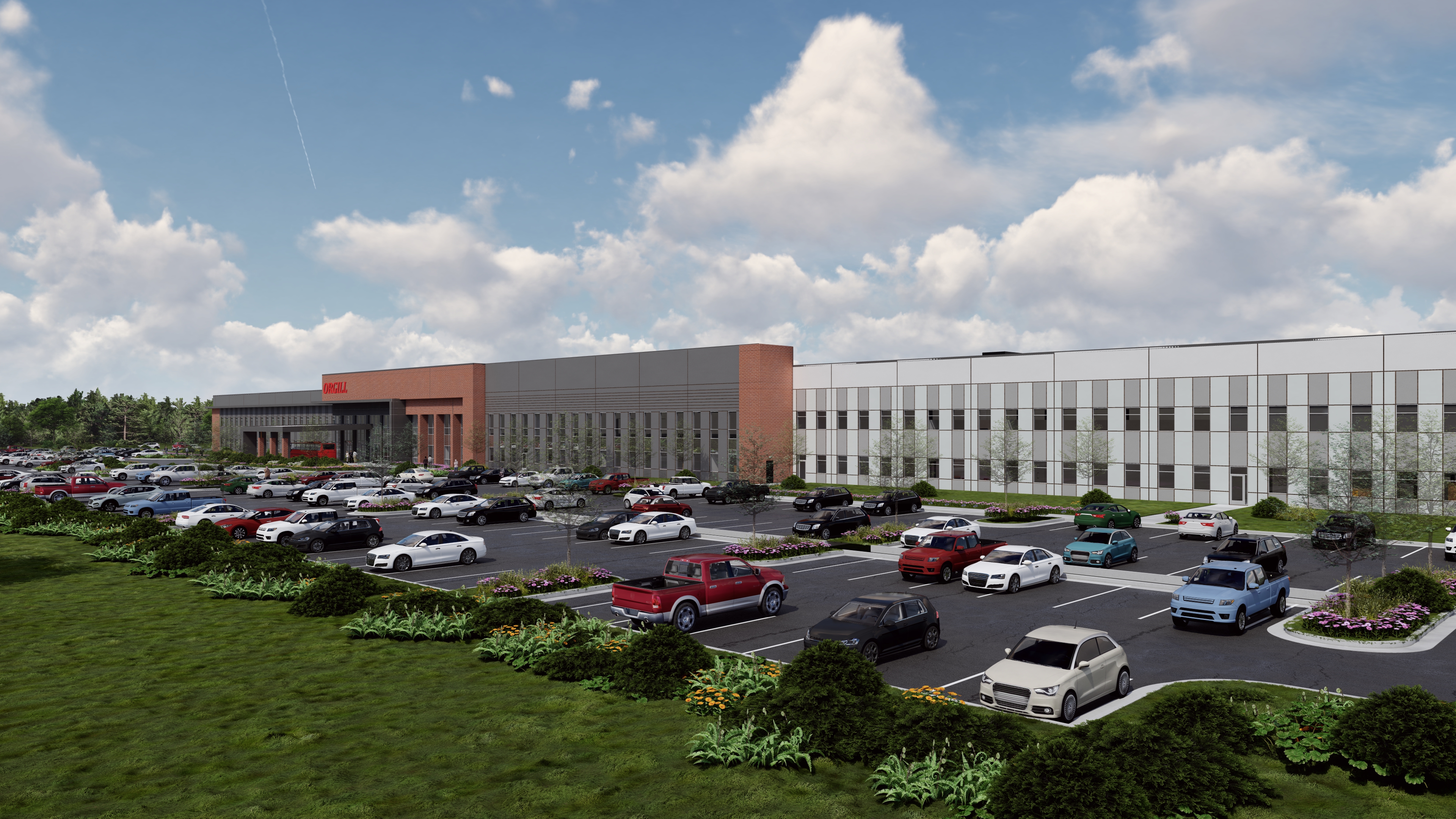 This is a rendering of Orgill's new 500,000-square foot Concept Center, to be located on its campus in Collierville, Tennessee. In the early stages of construction now, the facility is planned to be open and operational in the first half of 2024.
A Concept Center Upgrade Will Create an Orgill Campus
In addition to the enhancements Orgill is making in 2023 to its distribution network and sales force, Orgill also is looking for new ways to expand the idea of what a distributor can offer retailers in terms of concepts and ideas for growth.
Earlier this year, Orgill announced plans to expand its campus in Collierville, Tennessee. A large part of the expansion will include the ground-up construction of a new, 500,000-square foot Concept Center.
Orgill has broken ground on the project and once completed, the new facility will replace Orgill's existing, 250,000-square-foot Concept Center located in Olive Branch, Mississippi.
"Having access to a Concept Center is critical to how we help our customers," says John Sieggreen, Orgill executive vice president of retail. "The Concept Center is a real-world retail laboratory, where we can build and test retail concepts. We use this facility for everything from building and experimenting with the model stores we set up at our Dealer Markets, to setting up full categories or departments for our customers to see prior to implementing in their stores."
Construction on the new facility, which will be adjacent to Orgill's corporate headquarters, is underway now and is expected to be completed in 2024.
In addition to being able to set up retail store models, department sets and more, the new facility will also have the space to serve as a multifunctional facility, according to Sieggreen.
"We hope to use the new Concept Center to do everything from hosting customer events and vendor conferences to opening it up for industry events or customer functions," Sieggreen says. "We see this serving as a central hub for a lot of our customer and vendor interactions and becoming a significant addition to our other regular events where we showcase our programs and services, like our Dealer Market and four annual Online Buying Events."
A Commitment to the Independents Conference in Dallas
Along with the investments Orgill continues to make to provide better service to its growing network of customers, the company also remains committed to helping support the entire independent channel.
One of the ways Orgill embraces this idea is by supporting the North American Hardware and Paint Association's (NHPA) Independents Conference, which will take place August 2-3 in Dallas, Texas.
The NHPA Independents Conference is designed to bring together the entire home improvement channel to support independent retailers, regardless of their affiliations. The inaugural two-day event will focus on how independent retailers are using technology to streamline their operations, grow profits and better compete in today's market.
"At the end of the day, we think it is important to throw whatever support we can behind important events like the NHPA Independents Conference," Moore says. "The reality today is that all independent retailers need to rally together to find ways to compete and remain relevant against competition like The Home Depot, Lowe's, Menards, Amazon and Walmart. The only way we are going to ensure independent retailers continue to thrive is by coming together to share ideas and support one another."
In support of the NHPA event, Orgill is holding its own companion activities adjacent to the Dallas conference, beginning August 1st. These activities will include Orgill's popular Technology Symposium, additional educational sessions and opportunities to interact with key product vendors. Orgill will also be hosting a networking celebration at the world-famous Gilley's that is open to all conference attendees.
Orgill will also have members of its sales team and headquarters staff on hand to help customers get the most out of the company's Fall Online Buying Event, which is running concurrently with the live event.
"While our Online Buying Events offer customers the opportunity to access promotional buys, see new products and learn about programs and services from wherever they might be, having this chance to sit down face-to-face with our customers and help them through the process adds a new dimension to the experience," says Greg Stine, Orgill executive vice president of marketing and communications.
Orgill's Fall Online Buying Event runs from July 31 through August 13 and is one of four seasonal Online Buying Events Orgill offers its customers throughout the year.
About Orgill:
Orgill, the industry's fastest-growing hardlines distributor, was founded in 1847 and is headquartered in Collierville, Tennessee. Orgill serves more than 12,000 retail hardware stores, home centers, professional lumber dealers and farm stores throughout the U.S. and Canada, and in over 50 countries around the world. More information can be found at orgill.com.
Republished from the Orgill corporate news webpage