New 84 Lumber Area Manager – A Veteran
EIGHTY FOUR, PA. (November 2, 2022) – After 24 years as an 84 Lumber associate, John Vincent still leans on his military career experience to problem solve, lead, and manage his team. Vincent spent six years in the Infantry, serving as an E-5 Team member, Team Leader, and ultimately, Squad Leader. His assignments included serving in the 25th Infantry Division, Schofield Barracks, Hawaii; 101st Airborne Division, Fort Campbell, Kentucky; and the Multinational Force and Observers, based in Egypt's Sinai Peninsula.
"Serving time both here and overseas was an experience I will never forget and has certainly shaped my career at 84 Lumber," Vincent says. "I have people on my team from all branches of the military and we understand each other. A common theme across all branches is a desire to succeed through teamwork."
This, continues Vincent, is one of the biggest reasons he enjoys and recommends working with veterans.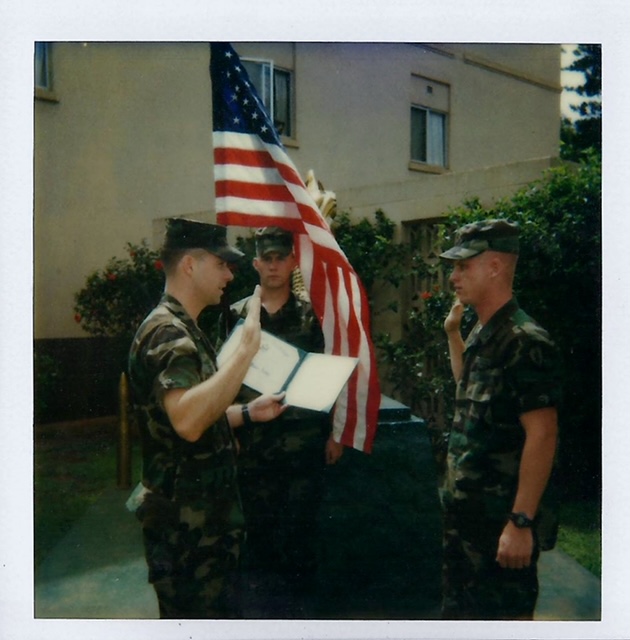 "Veterans understand camaraderie and seek it outside of the military service," he says.
That's exactly what prompted Vincent, a California-native to seek out a career at 84 Lumber. Impressed by the opportunity to continue to manage and lead people, as well as the opportunity of ongoing promotion from within, ultimately led him to join 84 Lumber as a manager trainee in 1998.
"With the leadership training I received in the army, it was my goal to continue leading a team and to become a store manager," he says. "It was easy for me to relate working in a store to my military service. At the end of the day, both require a team of people working together to accomplish a goal. With hard work and dedication, 84 Lumber provides the opportunity for everyone to advance."
Vincent started as an 84 Lumber manager trainee in Goodlettsville, Tennessee and after only eight months, was promoted to co-manager at the Donelson, Tennessee location. Less than a year later he was again promoted, this time to manager of the 84 Lumber store in Russellville, Kentucky. Soon after, Vincent managed two other stores in Goodlettsville and Franklin, Tennessee, before becoming an area manager in 2005 for the Tennessee/Alabama region.
Today, Vincent balances his career and time spent with his family. Him and his wife, Kim, of 26 years, share two daughters, Caitlin and Marissa. In their downtime, Vincent and his family raise chickens, goats and hogs from their home in Columbia, Tennessee.
As he reflects on his former military career and his success at 84 Lumber, Vincent firmly believes that how you treat people is your best asset.
"If you build your business off of a relationship instead of a transaction, you will have a customer for life," says Vincent.
84 Lumber is a military friendly employer and believes in recruiting men and women who have served in the military. For information on career opportunities at 84 Lumber locations across the country, visit: https://www.84lumber.com/careers/current-openings/.
###
ABOUT 84 LUMBER
Founded in 1956 and headquartered in Eighty Four, Pennsylvania, 84 Lumber Company is the nation's largest privately held supplier of building materials, manufactured components, and industry-leading services for single- and multi-family residences and commercial buildings. The company operates more than 250 stores, component manufacturing plants, custom door shops, custom millwork shops and engineered wood product centers in over 30 states. 84 Lumber also offers turnkey installation services for a variety of products, including framing, insulation, siding, windows, roofing, decking and drywall. A certified national women's business enterprise owned by Maggie Hardy Knox, 84 Lumber has held a spot on the Inc. 5000 list of America's fastest growing companies for several years in a row. For more information, visit 84lumber.com or join the company on your favorite social media platform.
Republished from the 84 Lumber corporate news webpage