Inspiration Behind Holiday Trends
As we watch houses come to life with yard inflatables and see apartment balconies twinkle with lights, there's no doubt that the holidays are finally here. But for Sarah Fishburne, The Home Depot's director of trend and design, these festive decorations are on her mind all year long.
Discover the inspiration behind those holiday collections currently decking your halls as Sarah shines a light on top 2021 trends.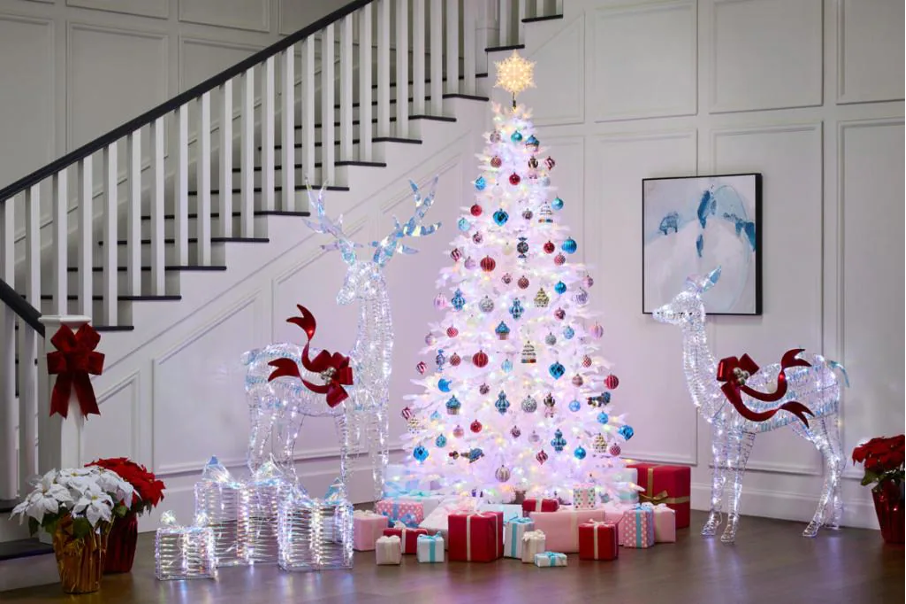 Maximalism is Making a Comeback
If you've always preferred organized clutter to minimalist designs, we don't need to tell you that it's your time to shine.
"A big trend this year is maximalism, focusing on the idea that more is better," says Sarah. "And part of the fun are the memories connected with each piece you collect and add to your existing collection year after year; your 'build upon' story."
This trend is all about fun and can help extend your decorations into new areas of the home. Our Seasonal Confections collection features maximalism-inspired cheery colors and textures.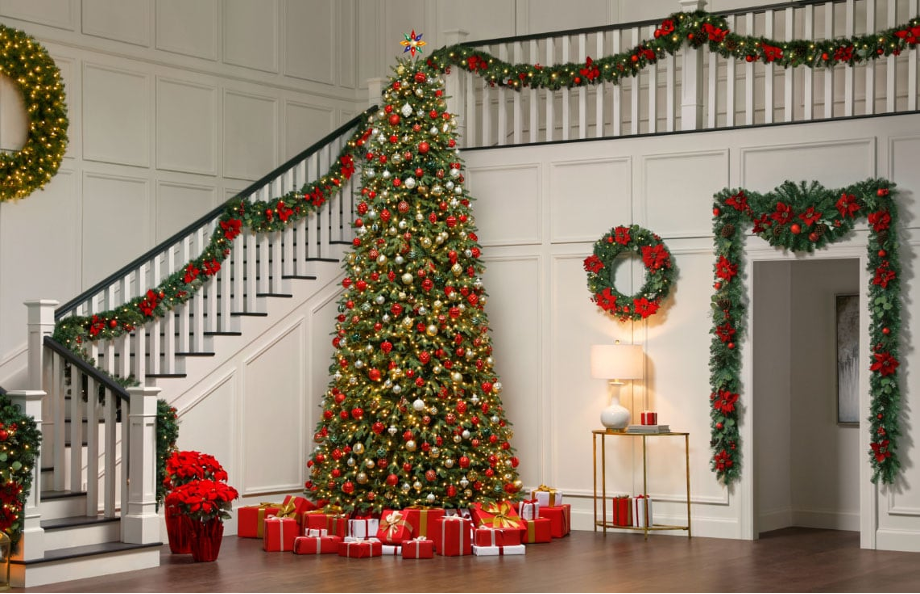 Cocoon in Comfort
If you want nostalgia without the organized chaos of Maximalism, comfort is a simpler trend anyone can enjoy. No need to layer up the decorations here – instead, be as picky as you please while surrounding yourself with more traditional elements.
"When we speak of trends this year, one of the biggest is comfort, which means more layering and more textures," says Sarah. "I'd recommend focusing on how your decorations capture you, not the other way around. Decorate with what puts you in the Christmas mood, based on that nostalgic feeling you get around the holidays."
To help capture that feeling, we've created our Festive Tidings collection. It's inspired by the nostalgia of an old-fashioned, cozy holiday spent by the fire.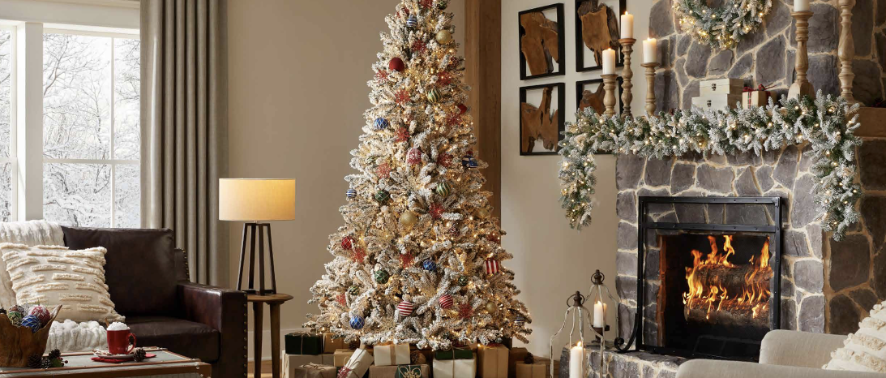 Soothe Your Home with Warmer Colors
We've all seen the winter wonderland homes awash in blinding whites and icy blues. It's been a trend for the last decade, but according to Sarah, warmer palettes are becoming more common.
"As a result of cocooning in our homes for months on end, the trend is now turning towards warmer colors," says Sarah. "We had been predicting these color shifts, but we just didn't think it'd happen so quickly. It's been a complete shift in six months."
Top color choices include midnight blue, black or charcoal walls with rich mineral tones like terracotta or botanical green. For those who want lighter colors, hues of soft blues, aquas and butter yellows are favored. See how we apply these warm, rustic tones in our Mountain Cottage collection.
For even more holiday inspiration, visit our full Decorations Collections. Or, for DIY decor, dig into these easy holiday ideas.