How Korky Redesigned the Plumbing Industry
It's 1954. You can hear the water in your toilet running from down the hall. It's happening so often you decide to give your rotary phone a spin and call a plumber. They discover water is slipping past a worn tank ball, and it needs replaced. But instead of another ball, the plumber installs a cutting-edge "flapper" instead.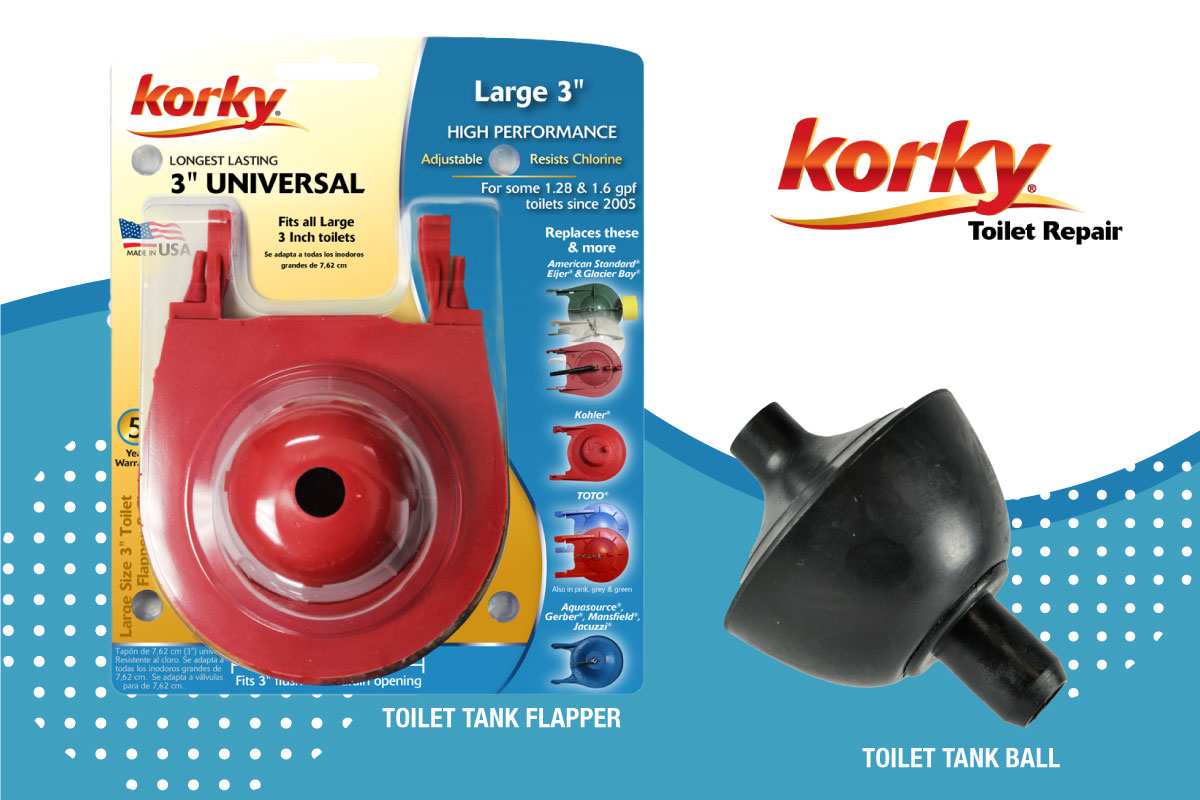 Revolutionary for its time, the patented Korky flapper design was released in 1954. It made installation easier for plumbers and improved reliability for the consumer. In fact, this invention was so groundbreaking that Korky's salesforce traveled around the U.S. showing the flapper directly to plumbing professionals one-by-one. Eventually, the flapper became the new industry standard, and helped make Korky's flappers the number one U.S. selling flapper it still is today.
Korky continues to be a Made in the USA, family-owned business as part of Lavelle Industries. Rhonda Sullivan, Lavelle's CEO and president, says the focus has always been on innovating and manufacturing products that are more universal, easier to install and longer lasting. For the flapper, that includes a chemical-resistant red rubber material that makes it a proven longest-life product.
Korky products can be found at The Home Depot. Click here to browse Korky's line of innovative products including tank levers, plungers, fill valves and wax-free rings.

Want to read more about Korky? Check out our Supplier Spotlight.
Editor's Note: This article originally appeared on Built From Scratch on March 11, 2020.