Home Depot Foundation + Operation Blessing = Disaster Preparedness
The Home Depot Foundation is teaming up with Operation Blessing to build nearly 800 relief kits in preparation for disaster season. These kits will provide immediate resources to those affected by severe weather events.  Operation Blessing is a nonprofit organization that has provided hunger relief, medical care, clean water, and disaster relief to millions around the world. In the aftermath of recent storms, their team distributed nearly 300 of the pre-assembled kits to impacted areas. 
Team Depot, The Home Depot's associate volunteer force, recently assembled the new kits to replenish and re-stock Operation Blessing's Grand Prairie, Tex., warehouse. The kits contain garbage bags, paper towels, cleaners, hand sanitizer, scour pads, gloves and N95 masks. Arranged in 5-gallon buckets, they were delivered to the Operation Blessing warehouse where they will be used for disaster  response efforts throughout the rest of the year.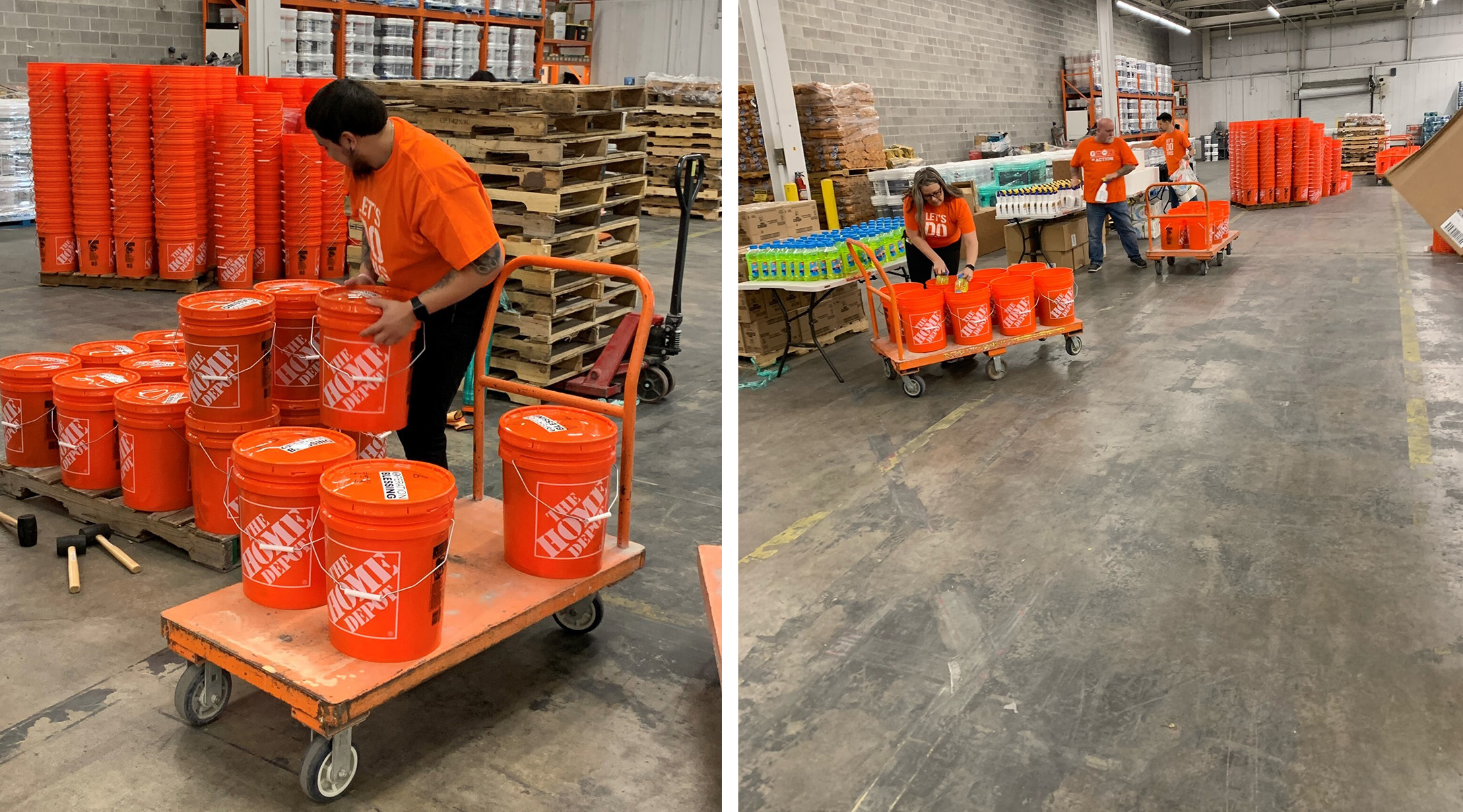 This kitting effort is part of The Home Depot Foundation's ongoing commitment to immediate disaster relief and long-term recovery in communities impacted by natural disasters. With the help of nonprofit partners like Operation Blessing, Team Depot is able to stock partner warehouses and Home Depot distribution centers ahead of disaster season. This ensures relief supplies are available for quick deployment in the immediate wake of a storm.
Last year, through the Foundation's partnership, Operation Blessing provided 2,500 disaster relief kits, completed 12 long-term recovery projects and responded to disasters that impacted families and individuals in more than 20 cities. 
This project is also a part of The Home Depot Foundation's National Volunteer Month efforts. Throughout the month of April, Team Depot is working with nonprofit partners in cities across the country to complete dozens of volunteer projects. To learn more, visit HomeDepotFoundation.org. 
Republished from The Home Depot Corporate News Website