Home Depot: A Hurricane Expert in Every Aisle
This hurricane season is proving to be extremely active and could even be one of the busiest on record, as predicted by the National Oceanic and Atmospheric Administration. In preparation, The Home Depot has compiled helpful advice from some of our most valuable experts – the associates in our coastal stores.
From the Gulf Coast and Puerto Rico to the Atlantic Coast, many of our associates have experienced the effects of tropical systems first-hand. They know how to help their communities stay safe and we've asked a few to share their knowledge as another hurricane season intensifies.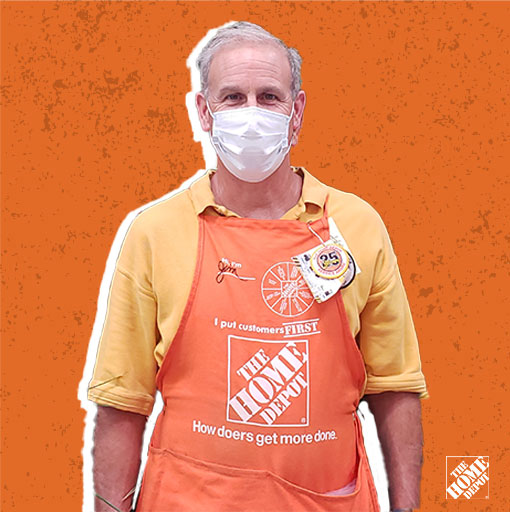 Jim Madden – Charleston, S.C.
Having lived in Charleston, S.C., for more than 50 years, Garden Department Supervisor Jim has experienced many hurricanes, including Hurricane Hugo in 1989. Just days before his wedding, the storm destroyed the chapel where he was planning to get married. Jim is optimistic and understands there are other people who may be vulnerable during a storm.
"Know your elderly neighbors," Jim says. "Make sure they have what they need, help them get ready for a storm. It is a community that gets destroyed, not just one person."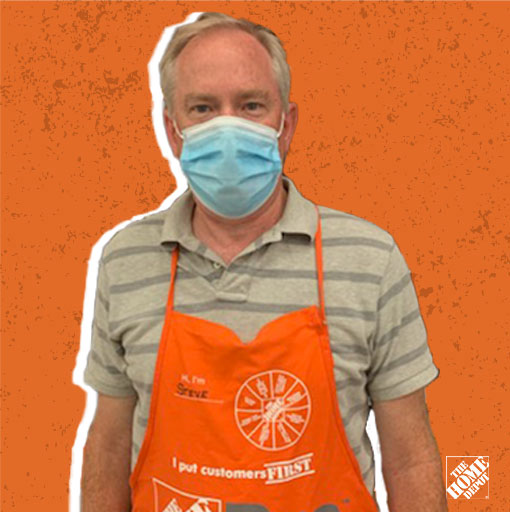 Steve Gordon – Wilmington, N.C.
Steve lost his home in Hurricane Florence in 2018. This tragedy taught him a key hurricane lesson that he hopes others will learn from: care for others.
"Don't be afraid to let people know you need something – if you're hurt, you're scared, hungry or anything," he says.
Steve had to evacuate quickly as the hurricane approached. He called on a motel owner, a customer he had helped before at The Home Depot. The owner took Steve in and gave him a room. Steve also received aid from The Homer Fund.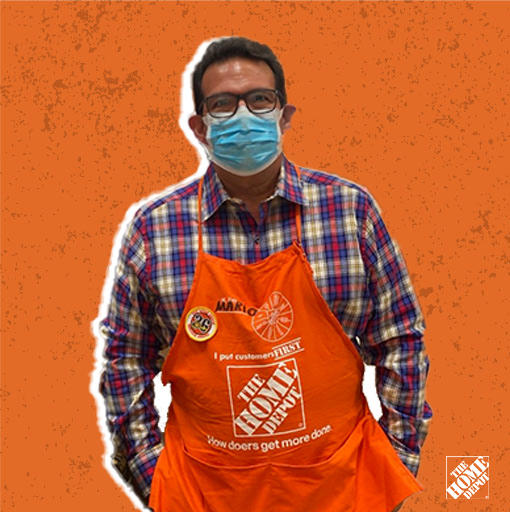 Mario Deshon – Cutler Ridge, Fla.
Not only does Mario have experience doing disaster preparation in his store, he also leads Team Depot, The Home Depot's associate volunteer force, which helps clean up after disasters. Mario vividly remembers Hurricane Andrew, a deadly storm that devasted more than 75,000 Florida homes in 1992.
He warns, "It is imperative that we do not wait for the last minute."
He recommends purchasing battery-powered light sources, a generator, county-approved shutters, fuel and containers to fill with water. He also recommends withdrawing cash to have on hand since many businesses run out.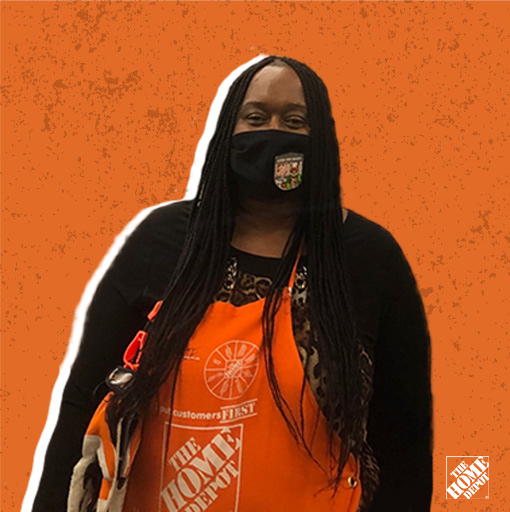 Valerie Church – Fort Myers, Fla.
Having spent a third of her life at The Home Depot helping customers prepare for storms, Valerie has practical tips on what to keep in your home and car.
For your home, make sure to have a three-day supply of water, a three-day supply of non-perishable food, battery-powered flashlights, sanitation/hygiene products, a seven-day medicine supply and a portable radio.
In case of an evacuation, she says to make sure to have the following items in your car: jumper cables, gas can, tool kit, flashlight with batteries, battery-powered portable radio, blanket and a first aid kit.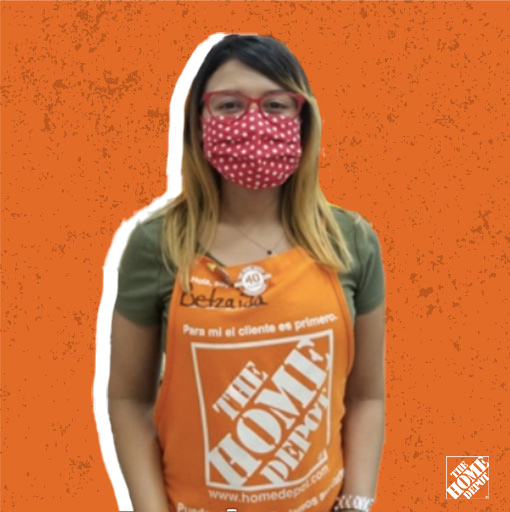 Betzaida Diaz – San Juan, Puerto Rico
In 2017, Hurricane Maria brought strong winds and floods that left some citizens without electricity, food or a home. Betzaida was a witness to the ravaging results in Puerto Rico, and developed tips to help communities prepare before, during and after a hurricane.
Before a hurricane, she recommends surveying the types of flood risk in your area. For example, know the signs of a flash flood and keep important documents in a waterproof container.
During a hurricane, do not swim or dive into flood water. Instead, stay indoors and keep away from windows and doors. Never use gasoline-powered machines inside your home.
After a hurricane, avoid driving since the roads may contain debris. Do not touch electrical equipment if it's still wet or if you're standing in water.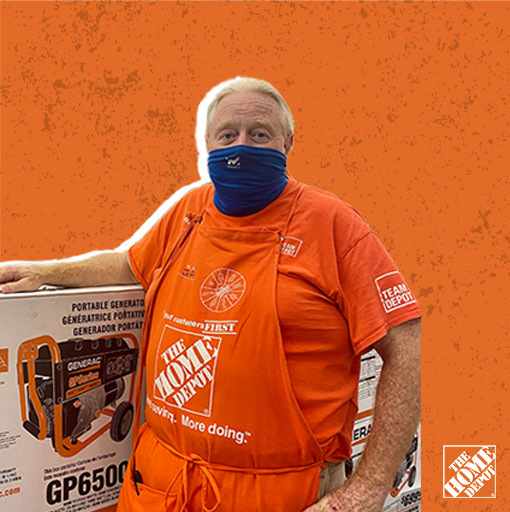 Jeff Crossland – Slidell, La.
Jeff not only survived Hurricane Katrina in 2005, but also invited 30 people – including coworkers – to stay at his home for many weeks after their homes were destroyed.
"You've got to prepare for storms so you can be an asset, not a burden," he says.
Crossland built his own home and knew its capability to withstand storms. One thing he learned is that extended power outages can impact many things. He recommends that families purchase a small AC unit in addition to a generator, to help keep a room cool.
"Fans just don't always cut it," he laughs.

Associates play a critical part in making The Home Depot the hurricane preparation authority. Their knowledge and hard work on the front lines make them indispensable in planning for storms and hurricanes.
To read more about The Home Depot's efforts, visit our Hurricane Action Plan.