Behr New Product & 2022 Color of the Year
After deciding to transform your space by painting the walls, picking a color is the next step. However, choosing the type of paint you want before diving into individual colors can save you a lot of time (and heartbreak). Paint type determines longevity, quality and just how many coats you'll have to apply.
Luckily, Behr has made that decision easier than ever with the launch of their newest product, Behr Dynasty.  Behr's 2022 Color of the Year is Breezeway, a silvery green shade with cool undertones. Breezeway is inspired by the earth's beauty and mimics naturally stunning sea glass found on the shore. It's also part of Behr's 2022 Color Trends Palette, a 20-color collection that consists of soothing and grounding hues.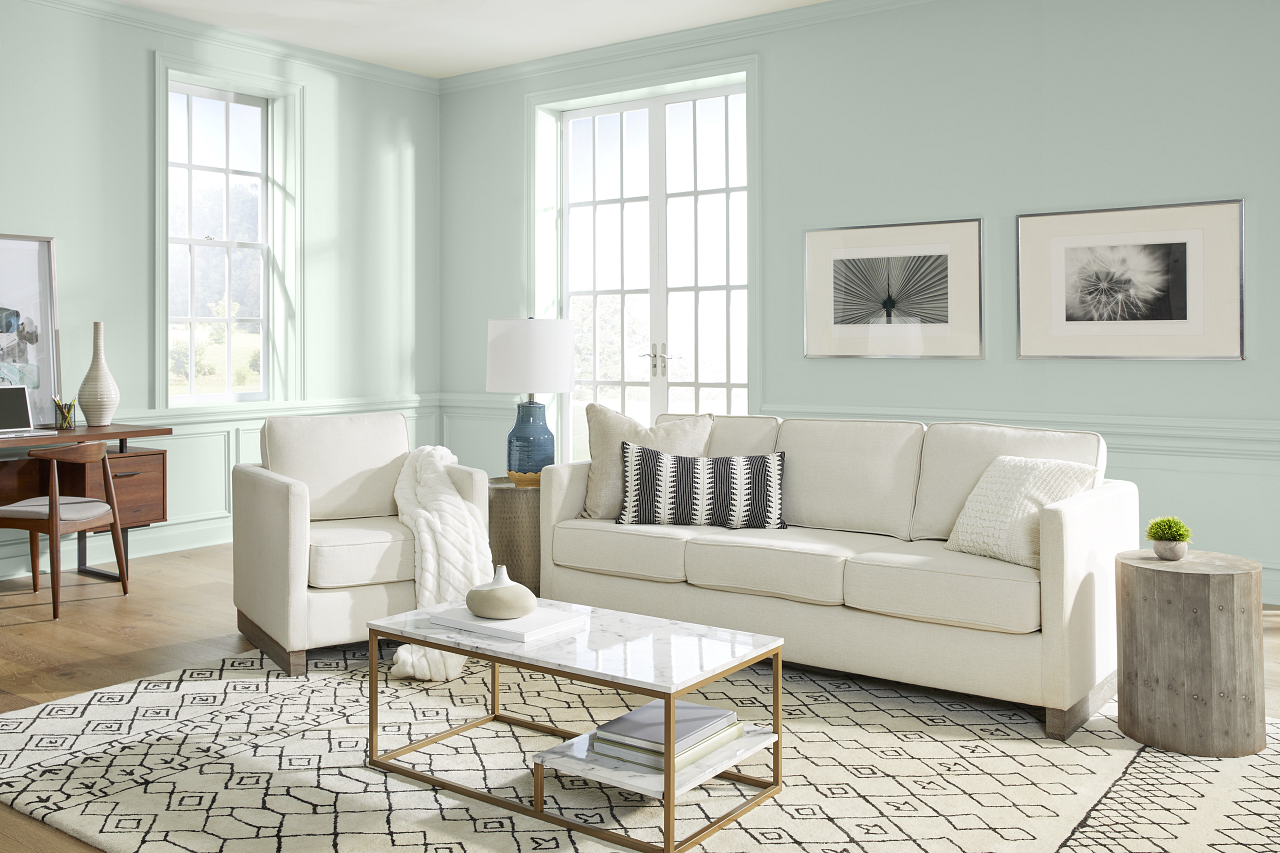 "A new year brings the opportunity to embrace a sense of renewal and pursue untapped passions," says Erika Woelfel, vice president of color and creative services at Behr. "Whether it's lacing up our hiking boots or breaking out the gardening tools, Breezeway inspires us to fully embrace hobbies or adventures that excite us."
To celebrate the 2022 Color of the Year and Color Trends Palette, Behr is hosting a sweepstakes for its customers. To enter, visit Color in Motion Sweepstakes.
Shop Breezeway and the 1,000 colors available in the Behr Dynasty collection exclusively at Home Depot stores nationwide. To learn more about Behr products, click here.