84 Lumber Promotes Bethany Cyper to VP
EIGHTY FOUR, PA. (January 28, 2021) – 84 Lumber, the nation's largest privately-held building materials supplier, today announced that Bethany Cypher has been promoted to vice president of real estate & development. Cypher started with 84 Lumber in the purchasing department and was promoted several times with the company. She most recently served as 84 Lumber's real estate & development director. In her new role, Cypher will oversee the company's real estate, design, permitting, engineering and construction teams.
"At 84 Lumber, we aren't just a building materials supplier. We are also a real estate and development company," said 84 Lumber Chief Operating Officer Frank Cicero. "That's why, with more than 15 years of real estate & development experience with 84 Lumber, Bethany has proven to be the best person for this new role. Her ability to build strong rapport in business relationships, sales transactions and negotiating skills will be a huge asset to our 2021 expansion plans."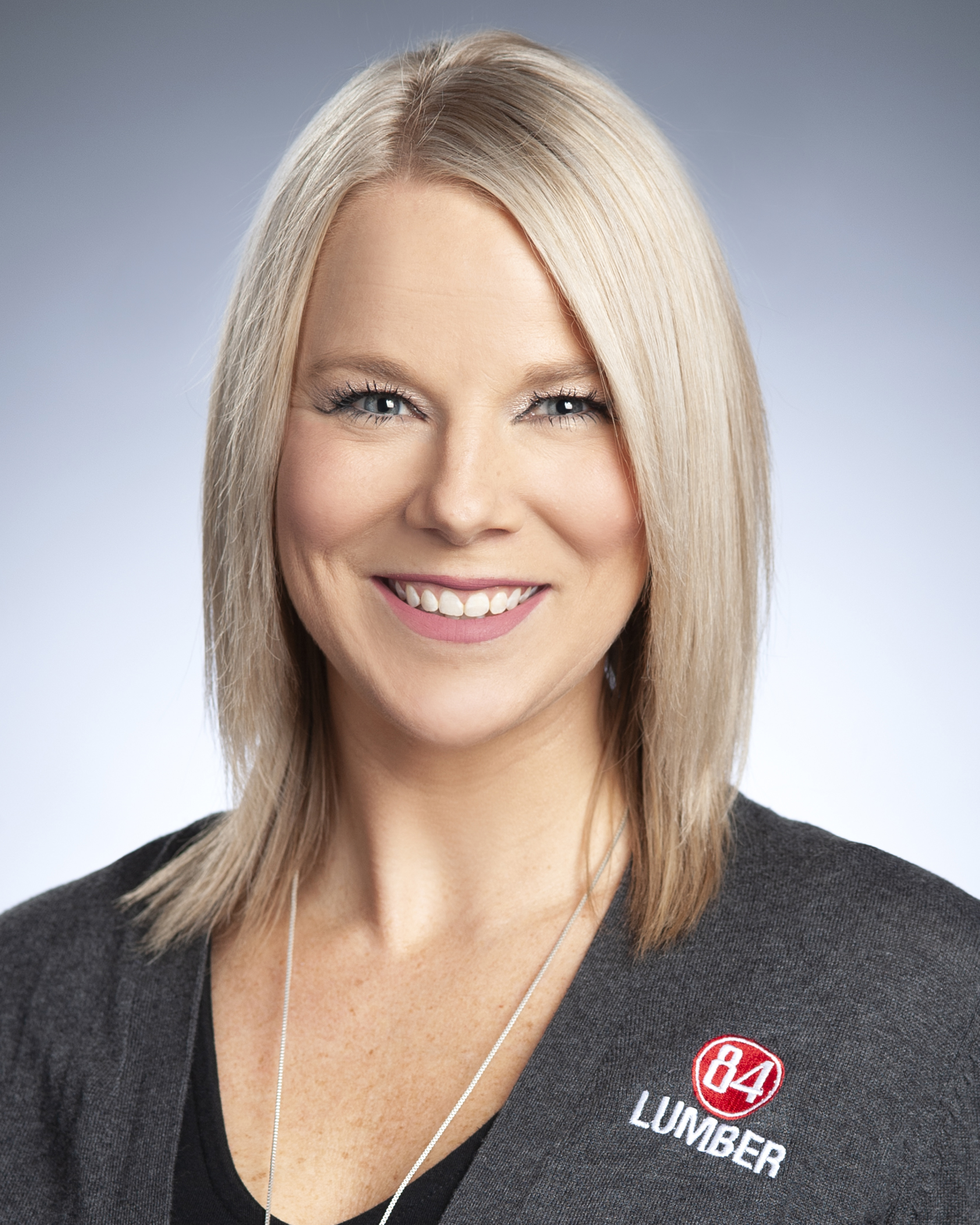 Cypher is leading the charge to invest capital to support 84 Lumber's current successful stores and markets. In addition to the company's present thriving markets, 84 Lumber will be moving into new markets to help fuel future expansion plans. The company has a road map for the next ten years, which includes new stores to component plants to door shops to EWP facilities and store relocations.
As 84 Lumber continues to grow, it is also continuing to hire. The company is currently looking to fill hundreds of warehouse and manager trainee positions across the country.
"Expansion truly breathes opportunity here at 84 Lumber, which means more positions and growth for our associates," said Cicero. "We are the best in the industry because we have the greatest associates. The best is yet to come."
To follow along with the company's recent developments, follow 84 Lumber on Facebook, Instagram and LinkedIn.

ABOUT 84 LUMBER
Founded in 1956 and headquartered in Eighty Four, Pennsylvania, 84 Lumber Company is the nation's largest privately held supplier of building materials, manufactured components and industry-leading services for single- and multi-family residences and commercial buildings. The company operates nearly 250 stores, component manufacturing plants, custom door shops, custom millwork shops and engineered wood product centers in more than 30 states. 84 Lumber also offers turnkey installation services for a variety of products, including framing, insulation, siding, windows, roofing, decking and drywall. A certified national women's business enterprise owned by Maggie Hardy Knox, 84 Lumber was named by Forbes as one of America's Largest Private Companies in 2018 and one of America's Best Large Employers in 2019. For more information, visit 84lumber.com or join us at Facebook.com/84lumber and linkedin.com/company/84-lumber.