84 Lumber Honors 2020 Top Performing Associates
EIGHTY FOUR, PA. (May 11, 2021) – Following a record-breaking year in 2020, 84 Lumber hosted its top performing associates from around the country for the company's annual awards banquet. The event, which took place at Nemacolin in Farmington, Pennsylvania on April 30, 2021, honored associates who made positive impacts in their stores and communities last year.
The most notable awards of the night include the Manager of the Year Award, which went to Mark Olivani; Area Manager of the Year, which was given to Nick Boyd; and Rookie of the Year, which was awarded to Bailey George. This was also the first time in company history that all three sales award winners were presented to sales associates who reached over $100 million in sales in one year. These winners include Matt Born (Gold), Dan Jones (Silver) and Chuck Frerichs (Bronze).
"The annual awards banquet is one of my favorite events each year," said 84 Lumber President Maggie Hardy. "Celebrating our top associates is important to me because without their hard work and dedication, 84 Lumber would not be where we are today."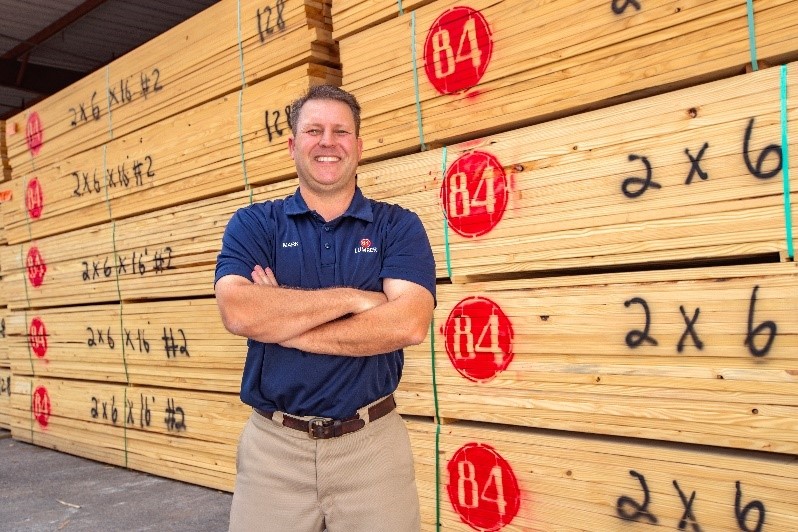 Pictured above: Mark Olivani, 84 Lumber's 2020 Manager of the Year
Mark Olivani took home the coveted Manager of the Year Award. Olivani has been with the company for more than 25 years and currently manages the successful Conroe, Texas store.
"I feel like Mark and I have grown up together at 84," said Hardy. "We've been through so much, and he truly is deserving of this recognition. Mark has always been one of my favorites. I'm so happy for him!"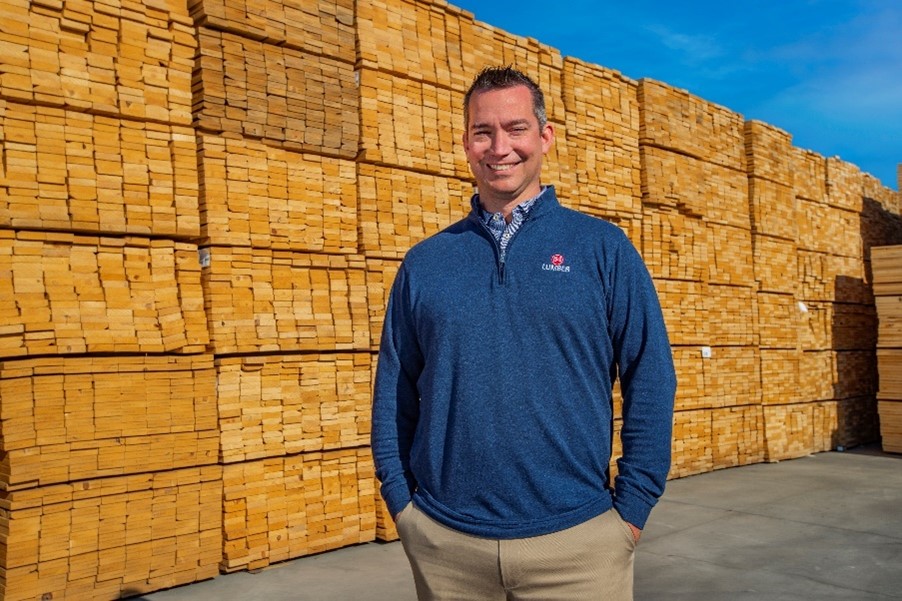 Pictured above: Nick Boyd, 84 Lumber's 2020 Area Manager of the Year
The 2020 Area Manager of the Year, Nick Boyd, manages all the 84 Lumber stores across the state of Texas. Boyd has been with the company for nearly 20 years and continues to grow the Texas locations.
"One of the great things about Nick is that he was one of the key people that helped lead us into new places in Texas," said Hardy. "Places where I never thought we could do $710 million in sales and $40 million dollars in net income. That's an amazing achievement. I'm proud to see him become a true entrepreneur."
This year's Rookie of the Year award was given to Bailey George, co-manager of the Huntersville, North Carolina store. Like most of the successful managers, co-managers and leaders at 84 Lumber, George started his career in the company's Manager Trainee program.
All top candidates were selected by their divisional vice president and interviewed by senior leadership at 84 Lumber team headquarters. Other honorees included Manufacturing Manager of the Year, Buyer of the Year, Team Headquarters MVP and more. Various merit awards were also presented for best sales performance and improvement.
Since first opening its doors for business in 1956, 84 Lumber has experienced exponential growth and now has more than 250 stores and 6,000 associates nationwide. In 2020, 84 Lumber achieved record-breaking sales, and in 2021, the company plans to open stores in new markets including Detroit, Boise and Stockton. To learn more about 84 Lumber's 2020 award winners and to see photos from the evening, follow @84Lumber on social media.

ABOUT 84 LUMBER
Founded in 1956 and headquartered in Eighty Four, Pennsylvania, 84 Lumber Company is the nation's largest privately held supplier of building materials, manufactured components and industry-leading services for single- and multi-family residences and commercial buildings. The company operates nearly 250 stores, component manufacturing plants, custom door shops, custom millwork shops and engineered wood product centers in more than 30 states. 84 Lumber also offers turnkey installation services for a variety of products, including framing, insulation, siding, windows, roofing, decking and drywall. A certified national women's business enterprise owned by Maggie Hardy, 84 Lumber was named by Forbes as one of America's Largest Private Companies in 2018 and one of America's Best Large Employers in 2019. For more information, visit 84lumber.com or join us at Facebook.com/84lumber and linkedin.com/company/84-lumber.