84 Lumber At NAHB International Builders Show
Following an incredible year of milestones in 2021, including hitting record-breaking sales numbers and opening new stores, 84 Lumber is now announcing big plans for the 2022 International Builders' Show taking place February 8-10.
This year's 1,400 square-foot booth will feature 84 Custom Millwork, life-size wooden games including Giant Jenga and Checkers, and an all-new social media stage which will host influencer panels throughout the show. The company will also be giving away special items, including copies of The House That She Built children's book sponsored by 84 Lumber.
"We're excited to be back at the builders' show for the first time since January 2020!" said 84 Lumber Vice President of Marketing Amy Smiley. "After partnering with dozens of influencers over the last year, we decided to bring those partnerships to life through live panels during the event. We have some fun discussions prepared, and we can't wait to share new trends and ideas with our builders, vendors and fellow DIYers."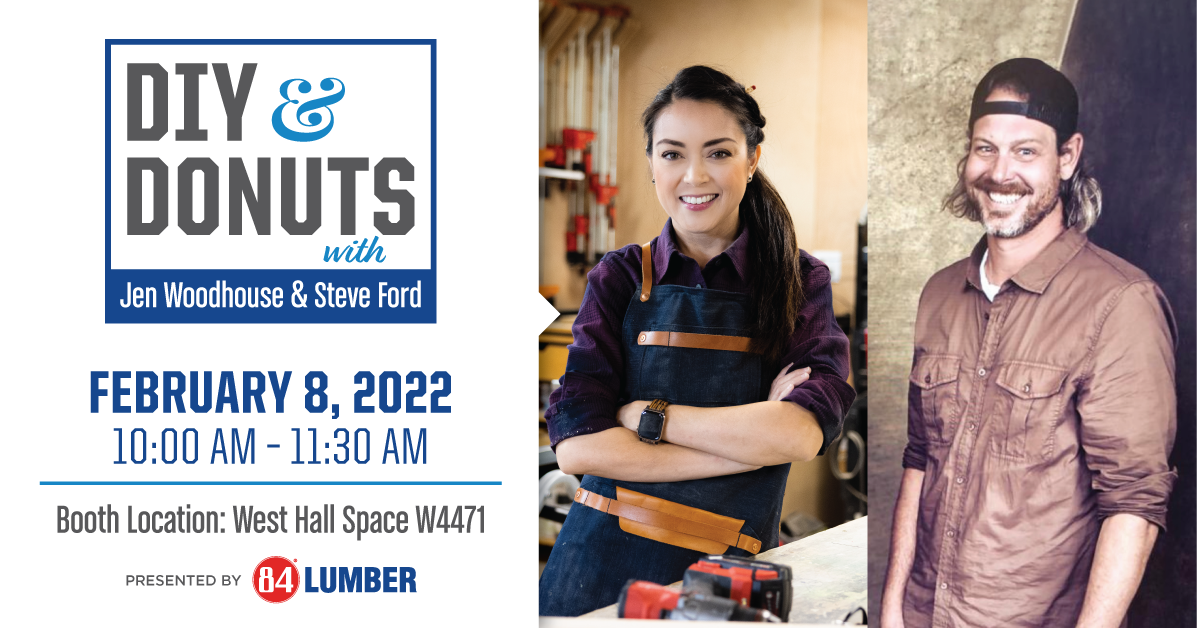 The 84 Lumber influencer panels will take place on February 8 and 9 at 84 Lumber's booth (West Hall space W4471). On February 8, the "DIY & Donuts" session will feature Jen Woodhouse and Steve Ford from 10:00 a.m. – 11:30 a.m. On February 9, the company will host "Home Improvement Happy Hour" with Darren Keefe and Brian & Mika Kleinschmidt from 3:30 p.m. – 5:00 p.m. Each session will include snacks and refreshments, a panel discussion, and questions from the audience, followed by a meet & greet with the influencers afterward.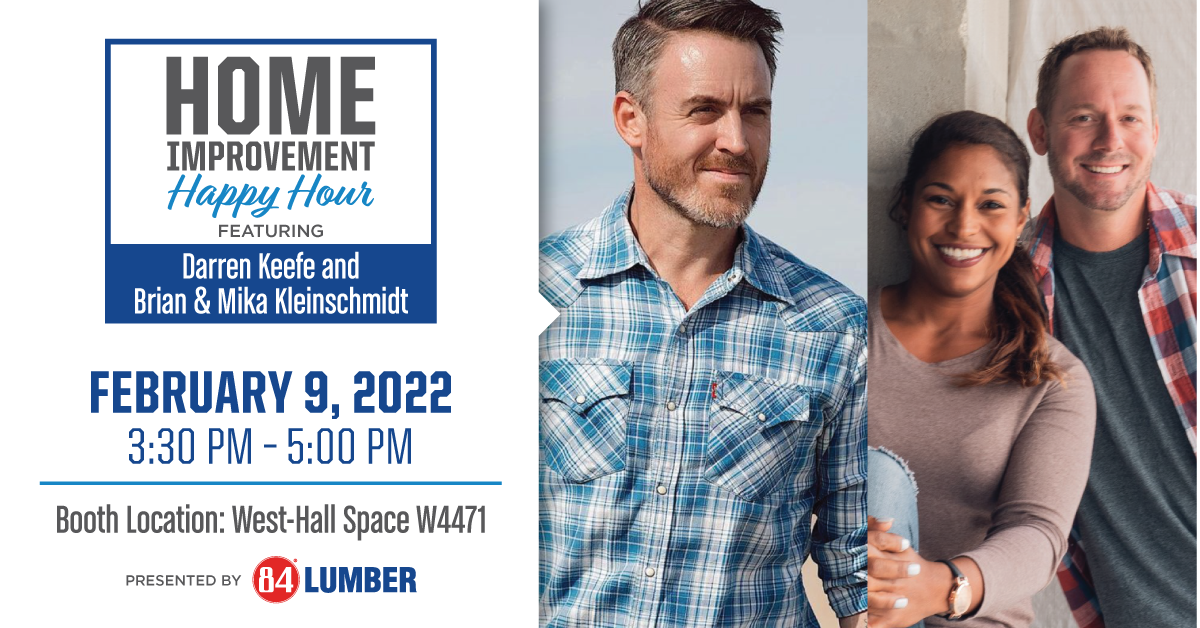 In addition to the panels, 84 Lumber will be giving away copies of The House That She Built children's books. The book's author and illustrator will be doing meet and greets at the 84 Lumber booth each day.
84 Lumber experts from stores around the country will be available for the duration of the show to discuss company plans, growth and vision for 2022.
To learn more about 84 Lumber's IBS plans or to RSVP to the panel discussions, visit the company on social media. To RSVP to the panel discussions, visit the Facebook events for DIY & Donuts and Home Improvement Happy Hour.
ABOUT 84 LUMBER
Founded in 1956 and headquartered in Eighty Four, Pennsylvania, 84 Lumber Company is the nation's largest privately held supplier of building materials, manufactured components and industry-leading services for single- and multi-family residences and commercial buildings. The company operates nearly 250 stores, component manufacturing plants, custom door shops, custom millwork shops and engineered wood product centers in more than 30 states. 84 Lumber also offers turnkey installation services for a variety of products, including framing, insulation, siding, windows, roofing, decking and drywall. A certified national women's business enterprise owned by Maggie Hardy Knox, 84 Lumber was named by Forbes as one of America's Largest Private Companies in 2018 and 2020, and one of America's Best Large Employers in 2019. For more information, visit 84lumber.com or join us at Facebook.com/84lumber and linkedin.com/company/84-lumber.
Republished from the 84 Lumber Corporate News Website